Blog
The Perry Press
Discover everything you need to know about visiting The Perry Hotel, Stock Island, and Key West in our Staff Picks blog, featuring the very best of local attractions and events.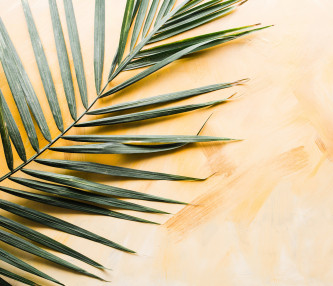 Our Favorite Upcoming Events
Enjoy eternal summer at Perry Key West with these fun and exciting upcoming events...
Bubbles & Bids | August 18th

The name says it all! Come for champagne, cocktails, and a silent auction that benefits The Domestic Abuse Shelter of the Florida Keys. Expect luxurious auction items like gift baskets, certificates, vacation getaways, and more.
Key West Brewfest | August 30th - September 2nd

Labor Day Weekend is coming, and that means it's almost time for Key West Brewfest. Enjoy beer tastings, seminars, happy hour parties, and more. Plus, The Perry Hotel is getting in on the fun with some of our very own Brewfest events:
Barrel of Monks Dinner | August 30
Hangover Brunch & Pool Party | September 2
Fantasy Fest | October 19th -28th
Let your imagination run wild during this ten-day party in paradise. Drawing visitors since 1979, it's one of the wildest and most famous street parties. Join us at the Perry for a one-of-a-kind Fantasy Fest event:
Ringmaster's Pool Party | Oct 22
JJ Grey & Mofro Show | December 29th
Spend the evening swaying to the tunes of this world-famous duo, performing live on our charming little island.
Read More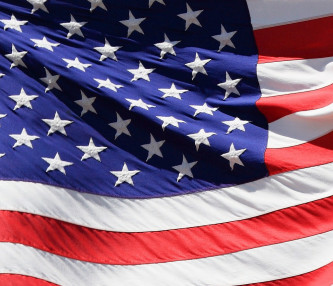 Stars, Stripes, and Piña Coladas
Where's the best place to celebrate the Fourth of July? Here's a hint—it involves a stunning waterfront pool, refreshing piña coladas, fresh seafood, live music, and lots of fun. You guessed it, we're having a party! ..
Join us poolside at Perry Hotel for picturesque views, energetic games, and delectable food from Salty Oyster Dockside Bar & Grill and Matt's Stock Island Kitchen & Bar. Festivities start at 2 pm and go until 8 pm. Local duo, the Jay & Jim Show go on from 4 to 6 pm, playing your favorite rock and roll hits. Celebrate America's Independence Day by soaking in the Florida Key's sunshine or relaxing on a festive pool float. Red, white, and blue attire is optional, but it's always fun to show your patriotism. Key West may be located at the southernmost part of the United States, but that doesn't mean we aren't beaming with American pride. Here in the Keys, we don't need an excuse to party, but when it's the Fourth of July, we do it up big!
Read More
The Street Party of a Lifetime
Thousands of people head to Key West every October for the annual Fantasy Fest. Truly the wildest party in all of the Florida Keys, this lively 10-day festival consists of one-of-a-kind events, from a zombie bike ride for the whole family to an adult-only burlesque parody show. Be prepared for rowdy crowds and skimpy costumes during the more mature shenanigans, but don't worry- parents and children don't have to miss out on all the fun...
Marking the start of Fantasy Fest is the family-friendly Bahama Village Goombay Festival, and everyone's invited. For two days, the Goombay Festival brings island arts and crafts, entertainment, and food to the historic Bahama Village neighborhood. With everything from live calypso music to tasty ethnic eats, this celebration of Caribbean, Bahamas, and West African culture is fun for children and grownups alike.
This year's Fantasy Fest is being held October 19-28, 2018. Warm up for Halloween as you eat, drink, and party your way through the colorful streets of Key West; then escape to Stock Island for a quiet, good night's sleep at The Perry Hotel.
Read More
Five Reasons to Visit Key West After Hurricane Irma
Last month, a few of our Perry Team members were out of state attending Travel Shows in New York, Boston and Chicago with the Florida Keys Tourist Development Council. Ready to greet visitors and talk up our favorite town, they were surprised to learn that over 90% of people that stopped by the booth had no idea the Keys were even open! WHAT?! The main question they asked: how did Key West fare in the storm? Well, we're happy to put that question to rest. Our little island fared surprisingly well in the face of Irma, and you may be surprised to learn our airport, roads, and most of the businesses were open within 3 weeks after the storm. So yes, we're definitely open, we're #KeysStrong, and excited to welcome our visitors back. Here are five reasons you should plan your visit to Key West post Hurricane Irma: ..
1) BECAUSE, IT'S KEY WEST!
From nightly sunset celebrations, to colorful sunrises and swaying palm trees, Key West is still that stunning little island you remember. Not a night goes by without street performers delighting and surprising at Mallory Square. The Southernmost Point is still a bucketlist photo op, and walking, biking or hopping on a scooter remain the best way to get around the island.
2) THE AWESOME ACTIVITIES & ATTRACTIONS YOU KNOW & LOVE
Whether your vice is sunbathing at the pool, touring the town on a Conch Train, or hopping aboard a fishing charter, Key West has something for everyone. Amazingly, most of Duval street and the surrounding neighborhoods fared exceptionally well, and are still serving up the best of Key Weird! All major attractions are open, so go ahead and plan your trip to the Hemingway House, grab some Key Lime Pie on a stick, and head to Fort Zachary Taylor State Park and soak up some sun.
3) THE BEYOND GORGEOUS WEATHER
It's called paradise for a reason! Storm or no storm, our Key West weather hasn't changed and we remain one of the warmest places in the continental US. With an average temp of 78 degrees in the spring, the sun and cool ocean breeze create the ideal climate for the Key West activities of your choice.
4) THE BEST BARS IN THE KEYS…
Yes, we know this is what you were really waiting to read about – and let's be real, they're the best bars in the entire country. Don't worry, your old favorites are OPEN and have been for months. That includes Sloppy Joe's, Green Parrot, Captain Tony's, Smallest Bar in Key West, The Porch, Aqua…[insert your favorite bar here if we've missed it] – the list goes on. We've also got daily happy hours at our very own Salty Oyster. Key lime martini, anyone?
5) SUPPORTING THE LOCALS
The island you love is still home to your favorite bartenders, housekeepers, front desk agent and waitstaff. We thrive on tourism just as much as you thrive on a warm weather vacation! We don't want anyone to be nervous about coming back down to Key West post-hurricane and hope this blog helps put your mind at ease.
Now get online and start planning your next vacation in paradise – you're likely to find some great deals from local businesses (including The Perry!) who are eager to welcome you back. Start planning your getaway now!
*Looking to help our neighbors who were affected by the hurricane? Visit the United Way to learn more.
Read More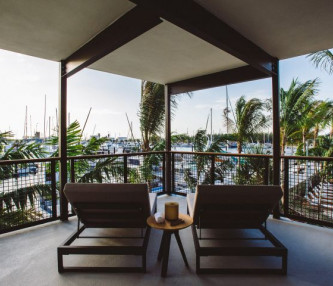 Great Architecture Often Tells A Story.
A GOOD ONE. The Perry Hotel Key West was just named one of the 12 Best-Designed Hotels Opening This Year by Architectural Digest, which has us thinking about the hotel's architecture, the inspiration behind the design, and how's it's deeply connected to the living breathing community that surrounds it. Without knowing a thing about Stock Island, the hotel tells a good story. This is not just a place to stay. It's an experience. And it's part of something else. You can't help but feel like there's a little more to discover beyond the hotel's beautifully designed walls. It doesn't just have a sense of place. It embraces it. ..
This is no typical Key West hotel. The minute you set foot into The Perry Hotel, you know you've arrived somewhere different.
BOATYARDS, FISHING FLEETS, AND SHRIMP BOATS.
Imagine the heyday of the Key West shrimp industry, when hundreds of shrimp boats used to visit the docks of Stock Island. The story of this place is a long tradition of working boatyards, busy marinas, and active fishing fleets. Boat builders, shrimpers, and fishermen. Its legacy is as the old industrial fishing harbor of Key West.
Stock Island is a place that can't help but be authentic because it still bears those marks. The Perry Hotel sits on an active waterfront in the middle of a working harbor. There are fewer shrimp boats, but they're loading and icing shrimp alongside luxury yachts. Some even say that "Stock Island is the old Key West." It's where locals take people to show them the way Key West used to be. Underneath its industrial exterior beats the heart of a passionate community, and The Perry Hotel is bringing it to life. If you haven't heard of Stock Island you soon will.
A STUDY IN CONTRASTS.
Led by Thomas E. Pope and Gavin Scarborough, local firm Pope-Scarborough Architects kept this history close when they constructed The Perry Hotel. Standing in the lobby you can almost picture the wharf buildings, materials, textures, and craftsmanship of those shrimp boat days. The firm tapped into its broad range of experience in historic renovation, remodeling, and new construction in Key West to bring Stock Island history to life.
The Perry Hotel 's carefully crafted interior design is an amazing contrast of finishes, blending the sharp, rugged elements of its rustic roots with warm touches inspired by the ocean that surrounds us. Rough concrete walls, steel columns, reclaimed teak floors, metal with a hint of patina, making you wonder if it's lived a life somewhere in another time, with touches of warm leather, beautiful upholstery, and colorful cushions. Every piece looks like it has a story to tell.
"The magnificent lobby entry really says it all. The oversized rusty steel-framed 12-foot glass entry doors help you see right through the space to the beautiful waterfront directly out the backdoor. A 22-foot tall towering wall of boat propellers truly captures you the second you open the doors."
— Bradley A. Weiser, Hostmark Hospitality Group
The hotel lobby, restaurants, outdoor lounges and fire pits, and public spaces were designed by Blaire Weiser from the Denver-based firm Johnson Nathan Strohe (JNS). They are warm, inviting, and comfortable. Exquisite textiles and textures that make you want to reach out touch them, glide your hand along to feel. The Perry Hotel is full of fine details that really make the design sing. Historic, yet contemporary. Rustic, yet elegant. Like a day spent out on the water, then back home to your "Safe Harbor".
Sleek, simple, and comfortable, the guest rooms were designed by Cesar Conde from Casa Conde & Associates. Wood-paneled headboards and unique flooring reminiscent of colored aged driftwoods. Floor-to-ceiling sliding glass doors that bring the outdoors in, opening to spacious private balconies with backdrops of yachts and sailboats in the marina, mangrove-lined waterways, and famous Key West sunsets.
LOCAL INSPIRATION.
The first thing you'll notice in the lobby is the soaring ceiling. But then, as you make your way to the front desk, an incredible an art installation designed by local artist and sculptor, Daniel Siefert. A cluster of rustic propellers that speak to another time in this same place. Guests are welcomed into rooms by the bold, abstract shapes and vivid, heavily saturated colors, of the Key West-inspired paintings of Leo Gullick, a local artist known for his contemporary style, as well as several photographs of the beautiful Key West waters, islands, and beaches taken by local businessman Al Kennish.
THE NEXT CHAPTER.
The Perry Hotel is so intrinsically linked to the fabric of Stock Island it's as though the boards, metal, and wood gathered together in an old shrimp yard and reassembled themselves, adding new life into the fabric of historic Stock Island. The design of The Perry Hotel not only reaches into Stock Island 's past, it pays tribute to it. But firmly stands its ground to carry this special place into the future.
Read More
Five Fun Things To Do (On Land) On Stock Island & Key West
Understandably, lots of people come to Stock Island and Key West for awesome activities on the water, but there's no shortage of shore side fun, either. From incredibly diverse cuisine and restaurants, to unique animal sanctuaries, amazing golf, active transportation, and beautiful gardens, read on for five of the most fun things to do (while on land) on Stock Island and Key West...
EXPLORE ON TWO WHEELS
A close second in coolness to travelling on the water. Stock Island and Key West are ideal for cycling. We've got 365 days of great cycling weather, tropical breezes, stunning coastal views at every turn, and countless places to shop, eat, drink, or relax before rolling along to your next stop.
Exploring by bike fits with the relaxed, Key West pace, and the streets are made for it. You'll see cyclists everywhere, because it's a great way to get around easily, actively, and affordably. Plus, you can take advantage of the large network of bike routes, lanes, and trails across both islands. We Cycle has a Stock Island location close to the Perry Hotel Key West, and another in Old Town, which makes it easy to embark on a two-wheeled adventure.
STROLL THROUGH THE KEY WEST TROPICAL FOREST & BOTANICAL GARDEN
Where nature and biodiversity take center stage. This tropical home to endangered flora and fauna native to the Keys, Cuba, and the Caribbean is the only "frost-free" botanical garden in the continental United States. It's filled with dozens of bird species, beautiful plants and flowers, a serene lake, shady palms, and peaceful ponds (including two of the last remaining freshwater ponds in the Keys). Due to ample rainfall in the local environment, most plants and trees retain their leaves year-round.
The forest and garden are a major migratory stopover for tropical birds, and you can discover more than 23 (!) different species of butterflies in the one-acre butterfly habitat. Be sure to bring a lunch, enjoy a picnic in the courtyard filled with lush tropical foliage and a tranquil waterfall (plus there's free Wi-Fi). Take one of the garden's eight different educational self-guided tours, or join for a Hatha yoga class on Tuesday, Thursday, and Saturday mornings at 10 AM.
PLAY 18 AT KEY WEST GOLF COURSE
Florida might have more than 1,250 golf courses, but only one is technically in the Caribbean. Key West Golf Course is a challenging but inviting public course on Stock Island, with warm, welcoming breezes year-round that make it a perfect golf environment.
At more than 200 acres, it takes up a sizeable portion of the island, and is home to lots of diverse wildlife (you'll be cheered on—or heckled—by iguanas, egrets, ducks, and roosters). A mention of the course wouldn't be complete without the legendary Mangrove Hole—a par three played completely over a field of thick, unforgiving tropical mangroves obstructing your view of the green. They're known to consume a few shots and challenge even the most experienced players. If you're preparing to play, check out this hole-by-hole cheat sheet.
HEAT UP YOUR TASTE BUDS AT YAHMAN'S AUTHENTIC JAMAICAN JERK SHACK
If Key West is the gateway to the Caribbean, Yahman's is Key West's gateway to incredible Caribbean cuisine. It's a hidden gem in a sea of amazing takeout restaurants across Stock Island and Key West.
Truly authentic, and an ode to the Keys' proud Caribbean roots, Yahman's Authentic Jamaican Jerk Shack is home to everything from spicy "I need a drink, now!" jerk chicken, to savory curry, seafood, soups, desserts, and refreshing homemade ginger beer. There's something for everyone in a casual, take-out atmosphere on Front Street. Be sure to time your visit for Thursday–Sunday, as they're closed for the first few days of the week.
VISIT THE MONROE COUNTY SHERIFF'S ANIMAL FARM
A uniquely entertaining and educational destination, especially for the kids! The farm features over 250 animals, including traditional farm animals like miniature horses, steer, chickens, pigs, goats and rabbits, and even exotic animals like Kelsey the Lemur, Kramer the Emu, alpacas (Snowflake and Arabella), kinkajous, an albino python, peacocks, tropical birds, and local celebrity, Mo the Sloth.
What started out as a haven for ducks and chickens injured crossing the road grew into a sanctuary for all sorts of animals after the Miami SPCA sought space for a blind horse. Built on the grounds below a detention center (which is elevated on stilts 11 feet above ground to withstand a category five hurricane), this haven is home to creatures from neglectful homes, or those donated by people who couldn't care for them. It's open on the second and fourth Sunday of each month from 1–3 PM. For more information or to book a tour, visit the park's website.
With an overview of some awesome land-based activities, have a look at some of the most fun things to do on the water.
Read More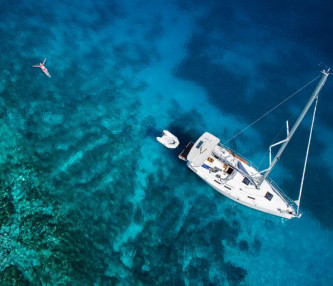 Five Fun Things To Do On the Water
Surrounded by warm tropical waters and home to a perfect climate year-round, it's no surprise Stock Island and Key West are a haven for water enthusiasts. Whether it's fishing, snorkeling, cruising, sailing, or swimming, there's far more to do on the water than there are hours in the day. It's a good problem to have. Read on for five fun things to do on the water on Stock Island and Key West...
1) SAIL AWAY
From reefs and wrecks to sunrises, sunsets, and starlit skies, experience Key West the way it was meant to be. Enjoy a daytime sail, or catch an unforgettable Florida Keys sunsets aboard schooners, private charters or catamarans on a sunset sail.
2) DIVE & SNORKEL
Discover colorful corals, diverse fish species, dolphins, and other mammals, all while appreciating the natural beauty of Key West. With several different options to snorkel the Keys, The Perry's Island Experience Team can organize any kind of authentic Keys experience, whether it's a trip to the The Gen. Hoyt S. Vandenberg wreck, Key West's coral reef, the third largest barrier reef in the world and the only living reef in North America, and anything in-between.
3) WATCH & LEARN ECO-TRIPS
Learn all about our coral reefs and Citizen Science, a growing movement within the eco-tourism community which allows everyday folks the opportunity to participate in coral and mangrove restoration and management. One of the top eco-tours in South Florida, Namaste' Eco Guides can share interesting history and knowledge of the Keys and area during the tour.
Want to spot dolphins in their natural habitat? Hop aboard Key West's #1 Dolphin Watch Trip, Dolphin Safari with Captain Gary and his crew. Your private charter boat departs right from the Stock Island Marina and will indulge your senses as you pass over natural sands through the blue waters of Key West into the playgrounds of wild dolphins.
4) CAST A LINE AND GO FISH
Hungry for the ultimate fishing experience? Look no further than next door to The Perry Hotel Key West, at Y-KNOT Charters, or any of our other fabulous fishing boats located right outside your door at the Stock Island Marina. Y-KNOT, captained by Ralph Thoren, offers immersive and adventurous deep sea excursions that last from as little as four hours to as many as several days.
Cruise in comfort to the best fishing grounds for everything from mackerel to tuna, kingfish, Mahi Mahi, king mackerel, mangrove snappers, triggers, bluefish, and sailfish, among others (depending on the season). You'll catch and enjoy delicious fish, and there will be plenty to go around. Each fishing charter includes your fishing license, and all amenities needed for fishing and exploring the best of the bounty available deep in the waters surrounding Key West and Stock Island.
5) KAYAK OR PADDLE
Discover the canals on your own, or join a tour with Lazy Dog Adventures, where you'll enjoy a slower, steadier water experience aboard a paddleboard or kayak and cruise the scenic, serene waters. Their tours include a paddle through the beautiful Keys mangroves where you're sure to spot nurse sharks, tarpon, starfish and various other fish, birds and wildlife.
Read More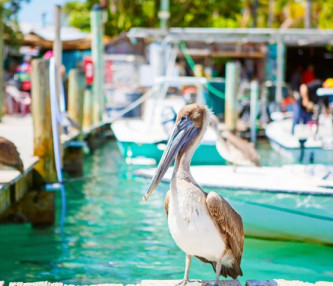 Timeless Excellence In Key West
With a nod to the area's storied history as an industrious, seafaring town, The Perry Hotel combines a modern, welcoming, and luxurious atmosphere with an authentically timeless Key West vibe. From true Florida Keys hospitality and luxurious amenities, to incredible cuisine and the perfect location, read on for a glimpse of what you can expect at The Perry Hotel...
Timeless Excellence
The Perry Hotel is a case-in-point—that an area's style, spirit, and history can be flawlessly fused with contemporary design and an upscale attitude to exceed even the loftiest expectations for an incredible island vacation.
It will be the ideal destination for travelers seeking the other side of Key West—the real Key West—on the exciting and emerging enclave, Stock Island.
Whether you're seeking a relaxing tropical retreat, endless ocean adventures, or the best of both worlds, visitors and explorers will be beyond satisfied with the truly immersive vacation experience steps from the hotel's comfortable accommodations.
The New Key West Experience
With spacious, exceptionally ornate rooms and suites, plus modern amenities including large flat screens, luxurious bedding, and unique bath and body essentials, accommodations will invoke feelings of pure leisurely prestige.
You'll appreciate the elegance of this 100-room boutique property perfectly perched on Key West's gateway island. It's your front row seat to all things ocean, including the incredible sights and sounds of the sea.
The scenic sunsets and beautiful blue-green waters of the Atlantic will harmonize with sounds of the keys and gently lull you to sleep, or inspire you at dawn to seize a day's worth of entertainment and excursions across the island.
At The Perry Hotel you'll be able to launch into days of exciting adventure, reflect and unwind with an ice-cold craft cocktail and breathtaking ocean views—or a bit of both.
Savor Succulent Sea Fare
Shrimp Road's name might leave little to the imagination, but the expert chefs meticulously orchestrating a world-class menu will disagree.
Focused on the ocean's abundant offerings and coastal comfort food, The Perry Hotel will offer truly creative cuisine as familiar as it is surprising.
By drawing inspiration from generations of Key West's rich Bahamian, Cuban, Spanish, and Southern culinary traditions, the most inventive and inspiring meals and refreshments will be on the menu at the hotel's dining venues, Matt's Stock Island Kitchen & Bar and The Salty Oyster Dockside Bar & Grill.
With everything made from scratch, and strict adherence to a boat-to-table, always-local philosophy, our chefs will offer a delicious culinary harmony of then and now.
The creative, ever-evolving kitchen culture will set a new standard by using only the freshest vegetables and prime meats, and take full advantage of the area's daily caught seafood to serve up classic, comforting coastal fare.
Sail and Stroll from Stock Island
The Perry Hotel will overlook Safe Harbor, between the mangroves lining Shrimp Road and the 220-slip Stock Island Marina. Visit and explore by land or sea, depending on your mood.
The Perry Hotel is an emerging destination that's off the beaten path. Close to the heart of the action. And full of all of that old Key West charm.
Convenient access to charming Old Town and be a short stroll from nautical adventures, ranging from deep-sea and backwater fishing to scuba diving, snorkeling, sailing, and eco-tours by kayak or paddle board. Not to mention Key West's famously vibrant night life and rich literary, military, and cultural history.
Learn more about Key West's attractions and activities and experience the Best of Key West.
Read More
Experience The Best of Key West
A haven for those seeking an escape from the mainstream and a place to feel like one's most authentic self, Key West cultivates a timeless experience unlike any other island vacation. Rich in history, both military and literary, charmingly eclectic, and welcoming of all walks of life, you'll find just what you didn't know you were looking for here. Read on to see our top recommendations on attractions and activities that bring you the very best of Key West...
History
This small island is full of intriguing historical sites and museums. Get your hands on real gold recovered from sunken Spanish Galleons and hear tales of the real Pirates of the Caribbean at the Mel Fisher Maritime Museum. Anyone with literary leanings will find inspiration at the home of legendary author Ernest Hemingway. It's easy to see how some of America's most iconic novels took form among the property's tranquil gardens and peaceful atmosphere.
Fishing and Boating
Aquatic adventures abound in Key West. Hit the open water and reel in an unforgettable experience as you cast your line for tuna, swordfish, sharks and more. Even if you don't land the big one, the thrill of the case will stay with you long after you're back on shore. To really connect with the area's diverse marine life, a paddle board or kayak tour along Key West's mangrove-lined shores will immerse you in this captivating ecosystem. Stock Island Marina is just minutes from the hotel and offers endless options for water activities.
Local Life
Maybe it's remnants of the free-wheeling pirate lifestyle, the laid back hippie vibe of the 60's, or a combination of both that give this island a spontaneous and whimsical charm. The best way to experience authentic Key West is to dive in to local life. Join locals, artists, food vendors and street performers at Mallory Square and soak in a spectacular sunset. Meander along quiet lanes draped in lush greenery and picture yourself watching the world go by from a hammock on the porch of a colorful gingerbread-trimmed cottage. Fort Zachary Taylor State Park is a favorite local hangout, has snorkeling spots just off shore and boasts one of the best beaches on the island. No matter your vacation style, Key West creates the ideal escape.
After Sunset
Key West's legendary nightlife goes far beyond college parties and raucous cruises. Eclectic art galleries, historic theaters, and indie cinemas dot the island and make for a date night that's far from ordinary. If Margaritaville isn't on your playlist, you'll find live music to suit any taste at one of the hundreds of bars and clubs on the island. Cozy up with an intimate performance at a piano bar or go for an eco friendly night out at The Green Room. Stroll up Duval Street after sunset and take your pick from dozens of incredible entertainment experiences.
This is just a taste of what you'll experience when you visit Key West. The most authentic travel moments happen when you least expect them, so join us with an open mind, a sense of adventure, and discover the best of Key West for yourself.
Read More