Stock Island Marina
Explore the Marina
Here, a private 220-slip marina with state-of-the-art floating docks sits in the largest deep-water harbor in the Florida Keys, surrounding the hotel with a thriving community of traveling pups, marina water activities, eclectic boat owners, an artist co-op, and soon, an on-site distillery. Whether you're bringing your boat or just want to rent one for a few days, we look forward to hearing from you.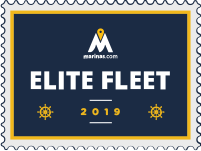 MAKE A DOCKAGE RESERVATION
To make a reservation, please complete the form below. All dockage reservations at Stock Island Marina Village are processed through Dockwa.
Find Us
24° 33' 53.09" N 81° 44' 09.66" W
Phone: (305) 294-2288
We monitor Channel 16 VHF during office hours
Monday–Sunday: 9am–6pm