Back to Overview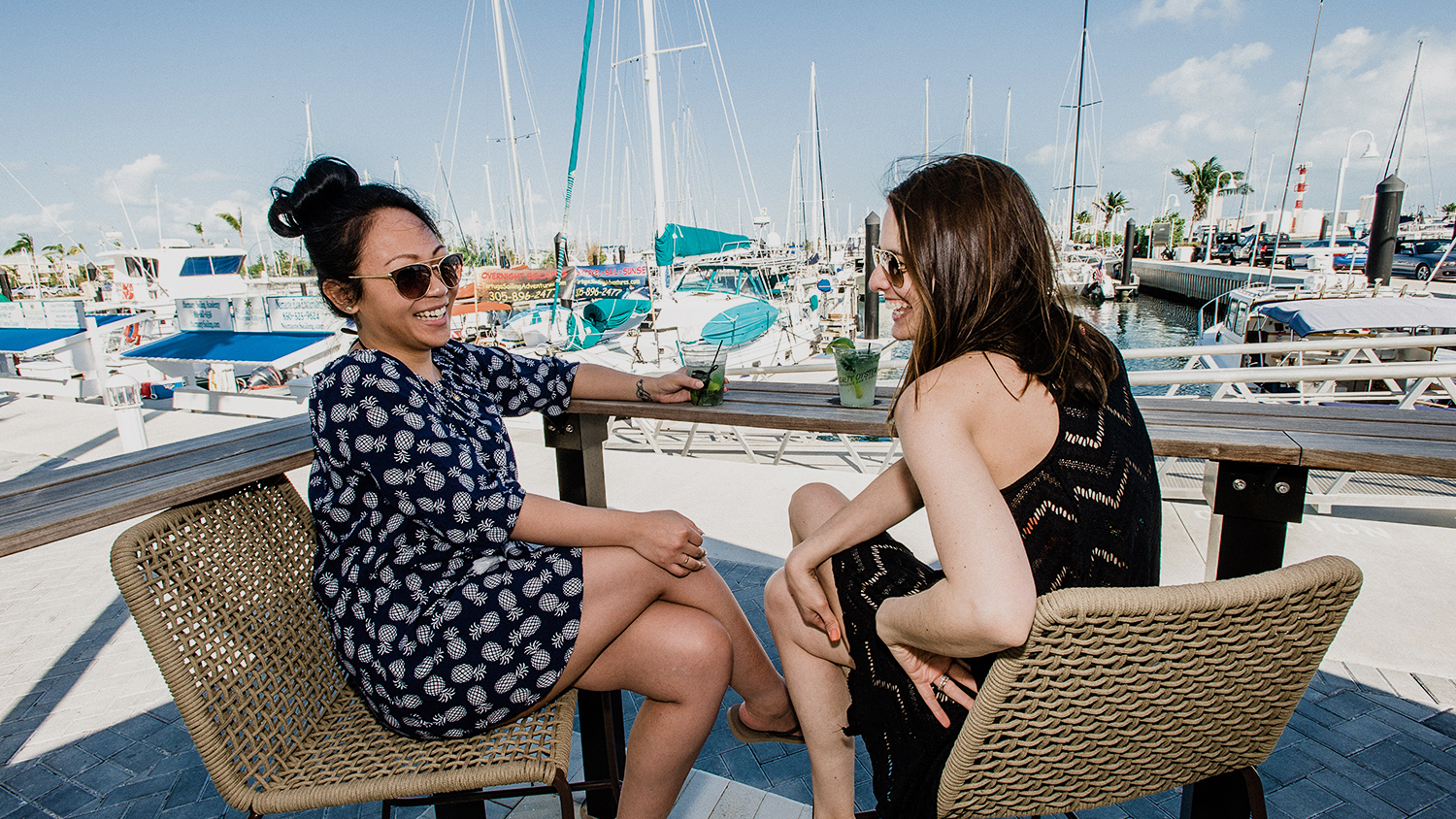 Salty Oyster
Salty Oyster Dockside Bar & Grill
From Key West pinks by the dock to a Mango Overboard in your private cabana, Salty Oyster Dockside Bar & Grill offers fresh fare and tasty drinks in a comfortable atmosphere, just steps from the pool. Give the gift of American coastal comfort food with an SOB gift card.
Phone: (305) 295-6363
Hours Of
Operation
All Day Menu
| | |
| --- | --- |
| Mon - Sat | 12pm - 10pm |
| Sunday | 11am - 10pm |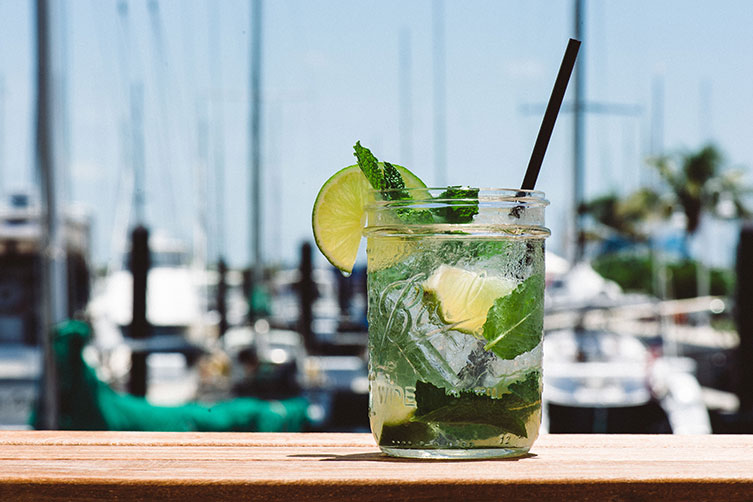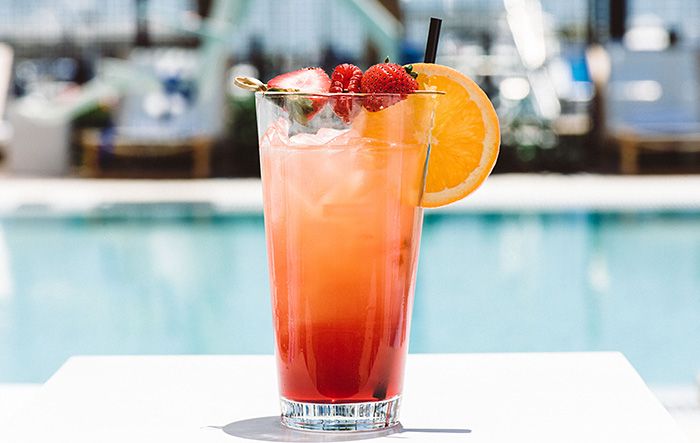 Yelp Reviews
Great Happy Hour!
Great bartenders, dog friendly, water view, great happy hour! The stock island mule is the best!
Two very big thumbs up!
The peel-n-eat shrimp are local key west pinks and jumbo size. The fish dip will knock your socks off as well. To top off the great menu its dog friendly so your fur babies can join you for a beautiful sunset and snacks. Two very big thumbs up! We love it here!
Nice Selection of Draft Beers
This is a nice hang out spot at the Perry Hotel. It overlooks the marina and the hotel pool. They have a nice selection of draft beers.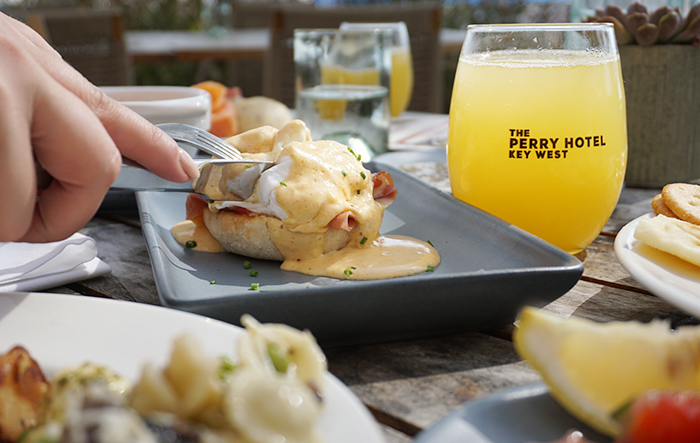 Events
PRESENTS IN PARADISE BRUNCH
December 8th | 10:30am–2pm
This holiday season, Matt's Stock Island is giving back with a special Presents in Paradise Brunch. A portion of the proceeds for three buffets, endless small plates, cocktails, and more, will go to Presents in Paradise, a homegrown nonprofit that delivers gifts and holiday spirit to families that might otherwise miss out on Christmas. Reserve your table today!
Adults | $55
Children | $20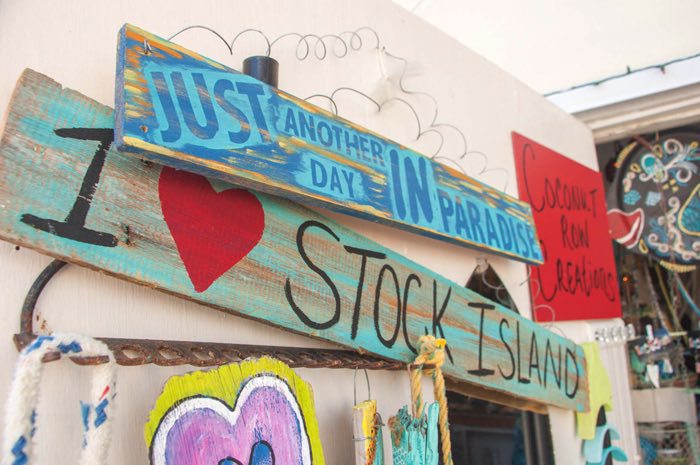 Events
TASTE OF STOCK ISLAND
Friday, December 13th | 4PM - 7PM
Get off the beaten path and eat your way across Stock Island in a matter of hours as part of the annual I Love Stock Island Festival. Taste a selection of curated plates and beverages at the locals' favorite spots, and experience one of the Keys' hidden gems. Plus, be some of the first to experience The Perry's new BBQ & Brews restaurant, The Barrel House! Limited tickets available, buy yours today.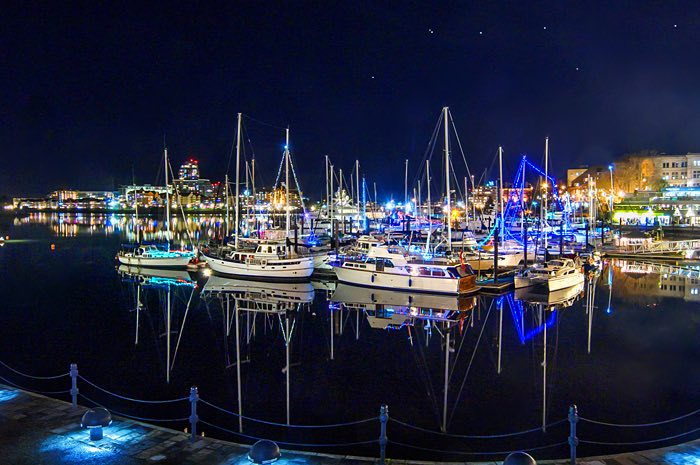 Events
STOCK ISLAND LIGHTED BOAT PARADE
Friday, December 13th | 7PM
Kick off the holiday season and the start of the I Love Stock Island Festival at the Stock Island Marina with a procession of lighted vessels in all sizes – kayaks, dinghies, fishing boats, sailing ships, private yachts and more! Get merry with plenty of free parking, food from Matt's Stock Island, Salty Oyster, The Barrel House, food trucks and more, along with easy viewing of the parade of watercrafts. Free, family-friendly and open to the public!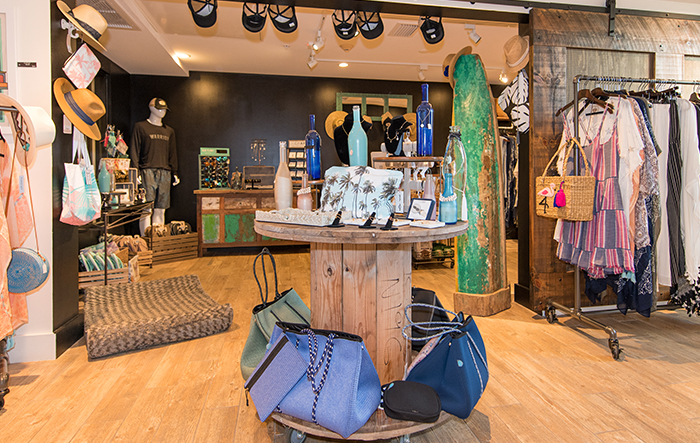 Events
Sip & Shop at The Green Pineapple
Friday, December 13th | 5:30–8:30pm
Join us at our onsite boutique for an evening of bubbles, light bites, music and shopping fun as part of the I Love Stock Island Festival and Lighted Boat Parade! Complete your holiday shopping list with luxury style and beautiful artistry featuring:
Fresha London Clothing
Theresa Kalvaitis Fine Art Photography & Scarfs
Whimsy Key West Art – Barb Sage's vibrant expression of Keys living comes to life on colorful art & creative décor.
Zen by Karen Moore – Karen Moore's handcrafted gemstone & ocean element jewelry, positive energy you can not only wear, but feel!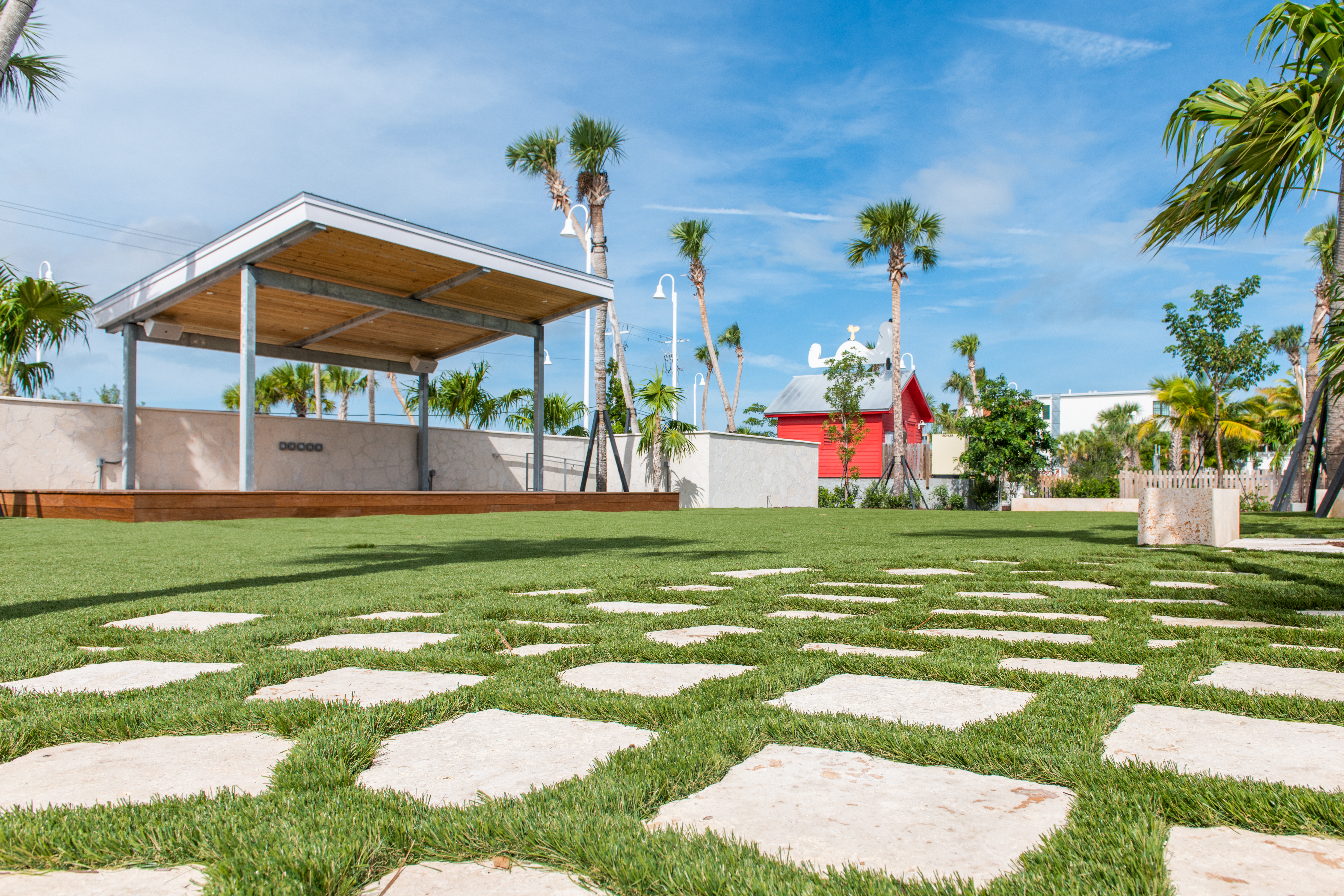 Events
DISCOVER STOCK ISLAND
Saturday, December 14th, 10am-4pm
Get ready to 'Discover Stock Island!' This FREE and public event takes place on Saturday, December 14 between the hours of 10 am – 4 pm as part of the I Love Stock Island Festival. The Perry and Stock Island Marina Village are your home base for concessions, holiday marketplace, kid's play area, adult beverages, live music, new pool (open for all guests!), and more!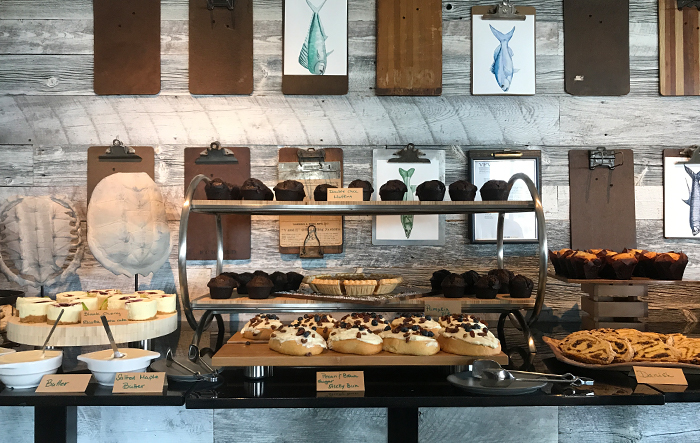 Events
I LOVE STOCK ISLAND BRUNCH & POOL PARTY
December 15th | Brunch from 10:30am–2pm
After a weekend of fun at the I Love Stock Island Festival (Dec. 13-15, 2019), spend your Sunday in true Stock Island style at our special Brunch Pool Party. Indulge in three separate buffets, unlimited small plates, endless mimosas, and more. Then spend your afternoon poolside at our new waterfront pool at the Barrel House! Reserve your table for brunch today.
Adults | $55
Children | $20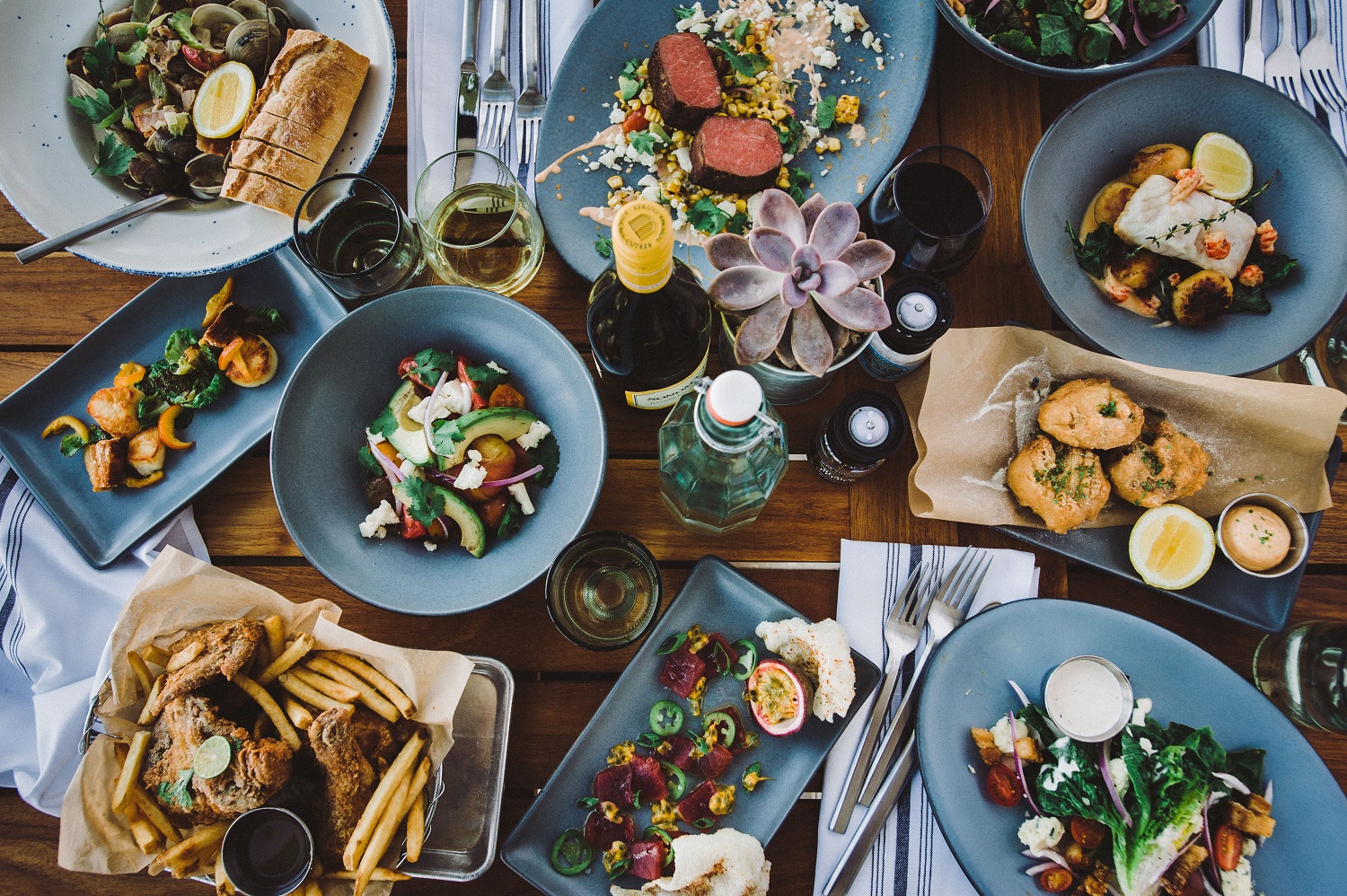 Events
CHRISTMAS EVE AT MATT'S
Tuesday, December 24 | 6-10pm
Celebrate the Eve of the holidays with us at Matt's! Enjoy award-winning American Coastal Comfort cuisine featuring local favorites like the Black Grouper with Cornbread Gnudi, Char Grilled Skirt Steak on a bed of Risotto, Seafood Tower served in a vintage tacklebox, and holiday specials – plus craft cocktails, signature beers, and an unbeatable wine selection. Eat, drink, and be Merry with us!
Events
CHRISTMAS DAY BRUNCH AT MATT'S
December 25th, 2019 | 11am-4pm | $65 per person
What's Christmas day without a memorable holiday meal? Fill your belly and your spirit with our Christmas brunch, featuring all of the essentials from 3 buffets with holiday inspired favorites like wild mushroom ravioli, orange and vanilla scented sweet potatoes, carving station with pineapple & mangrove honey glazed ham, smoked Wagyu tri-tip, and more. Don't forget about the bottomless bloody marys and mimosas!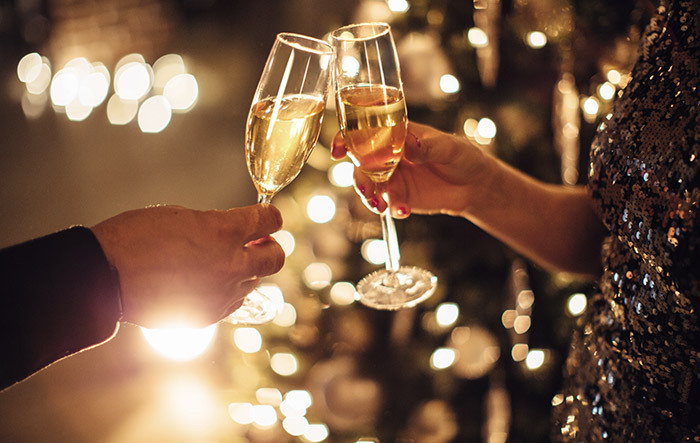 Events
NEW YEAR'S DAY BRUNCH
January 1st, 2020 | 11am–4pm
This New Year's Day, we're celebrating with your favorite Matt's Stock Island brunch holiday essentials. We're kicking up our 3 buffets a notch and including seasonal favorites like goat cheese & roasted vegetable quiche, grilled & chilled asparagus with lemon & tarragon, cheddar biscuits, and a carving station with pineapple & honey glazed ham, hot smoked salmon, smoked Wagyu tri-tip, and more. Make your reservation today!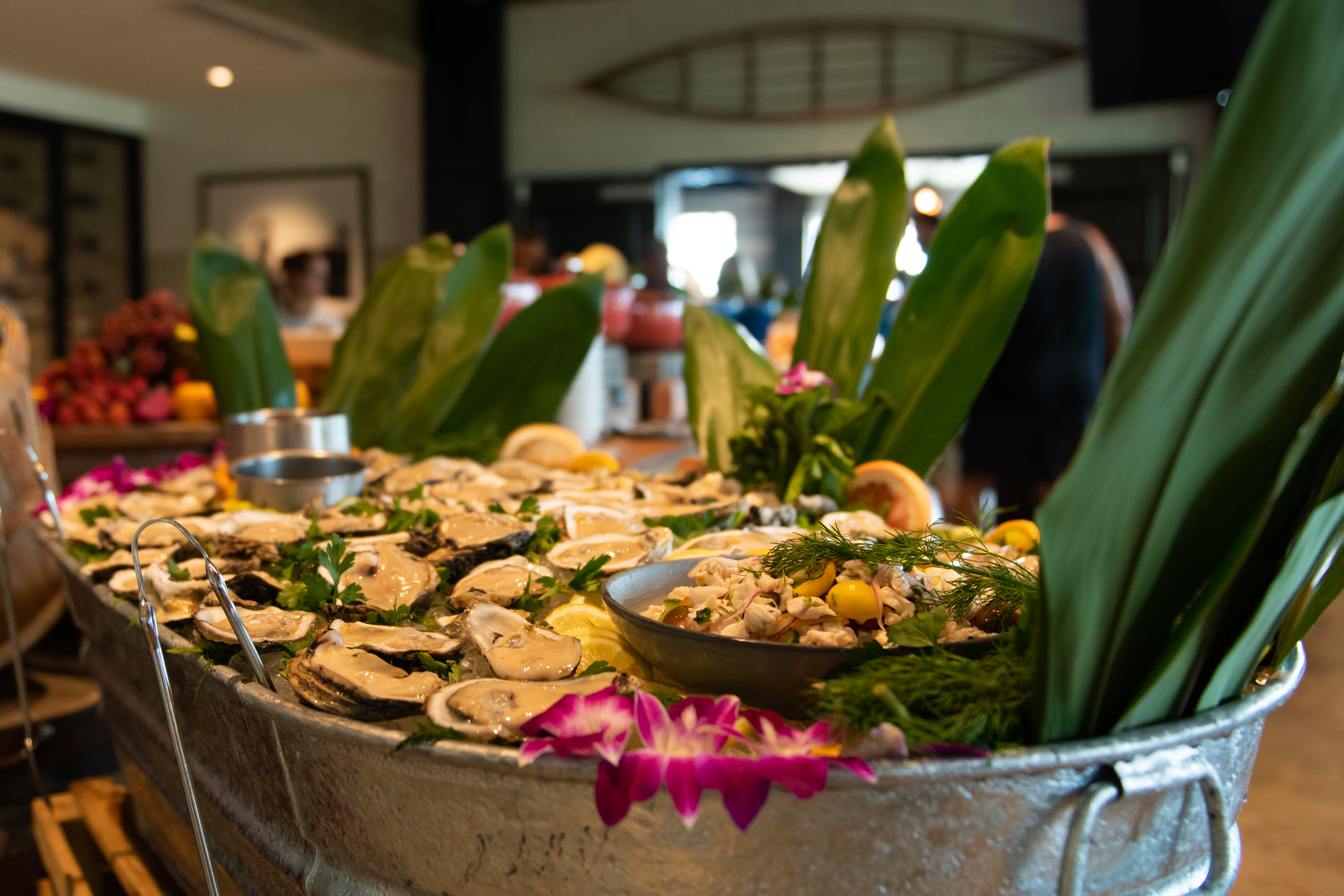 Events
KEY WEST HALF MARATHON SUNDAY BRUNCH
Sunday, January 19th | 10:30am-2pm
Planning to race 13.1 memorable miles in Key West? CONGRATS!! Refuel with us at the best brunch on the island - including 3 buffets (and raw bar!), unlimited small plates, and unlimited bloody marys & mimosas at the waterfront Matt's Stock Island Kitchen & Bar. Celebrate your accomplishment with great food, ease that muscle soreness with a few cocktails (guilt-free!), and most importantly, show off that medal!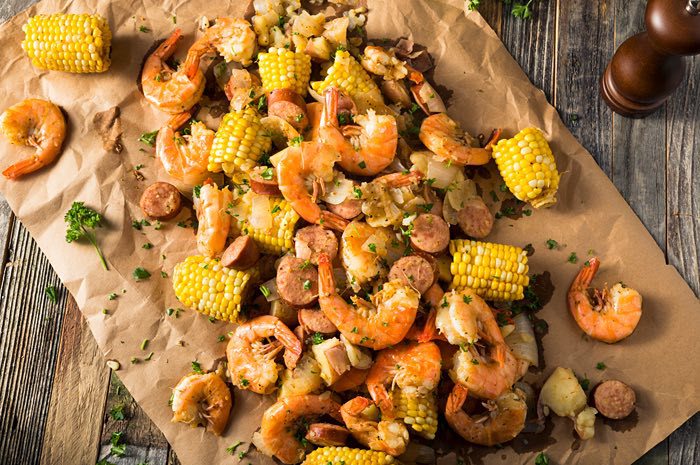 Events
ORIGINAL STOCK ISLAND SHRIMP BOIL
Saturday, February 1st | 12PM - 2PM
Immerse yourself in Keys culture for the annual Key West Food & Wine Festival. Sample the finest fare the Florida Straits have to offer: There's enough Key West Pink Shrimp — and an array of wines to pair — for everyone to enjoy. Purchase your tickets today!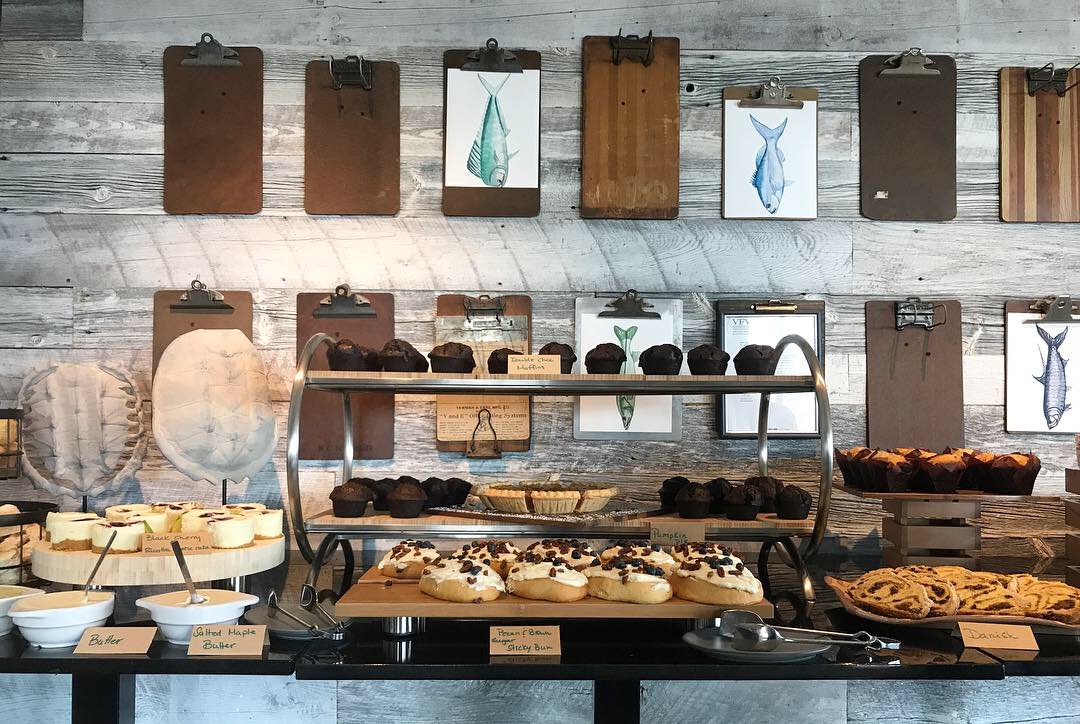 Events
SUNDAY BRUNCH AT MATT'S
Every Sunday
Sundays are fun days with brunch at Matt's Stock Island Kitchen & Bar. Enjoy three buffets and unlimited small plates, as well as unlimited bloody marys and mimosas, every Sunday from 10:30am to 2pm. Make your reservation today!
Adults | $55
Children | $20
Events
FAMILY FRIED CHICKEN NIGHT
EVERY WEDNESDAY
Every Wednesday, Matt's Stock Island Kitchen & Bar presents a Family Fried Chicken Night with all the fixings. For just $15 per person, you and your family can indulge in cornbread mash, citrus coleslaw, roasted corn on the cob, and—of course—plenty of fried chicken!
Events
LIVE MUSIC AT MATT'S
September: Sunday Brunch 10:30am-2pm
Enjoy live music dockside at the Matt's Stock Island Kitchen & Bar at our weekly Sunday Brunch from 10:30am-2pm, from our talented local musicians including:
Drew Gunning
Tim Hollohan
Events
MATT'S BAR DAILY HAPPY HOUR
Daily 6-8pm
Enjoy $2 signature beers, $3 oysters, 50% off signature wine, $5 select cocktails, and even $5 tasty tapas and crudo at Matt's Stock Island Kitchen & Bar during the 6pm to 8pm happy hour. Eat, drink and be merry with us every day of the week.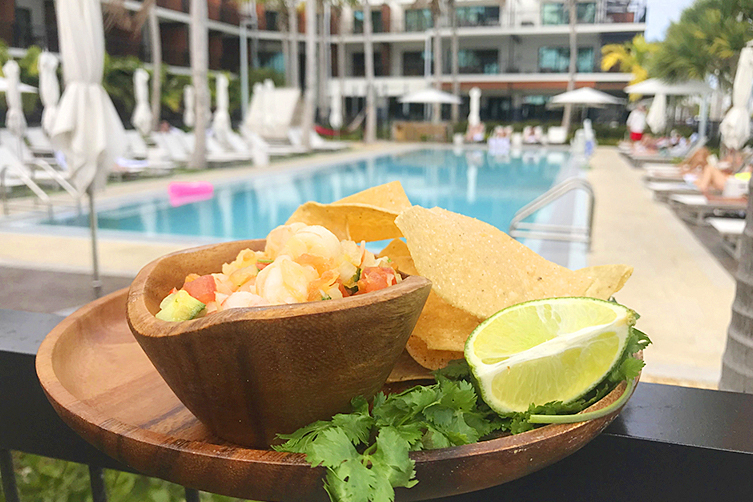 Events
LOCALS APPRECIATION MONTH (X2)
AUGUST & SEPTEMBER
This August & September, we celebrate the locals! As a token of our appreciation to our One Human Family for your continued support, when you buy one entrée, you'll get one free at Salty Oyster Bar ALL Day!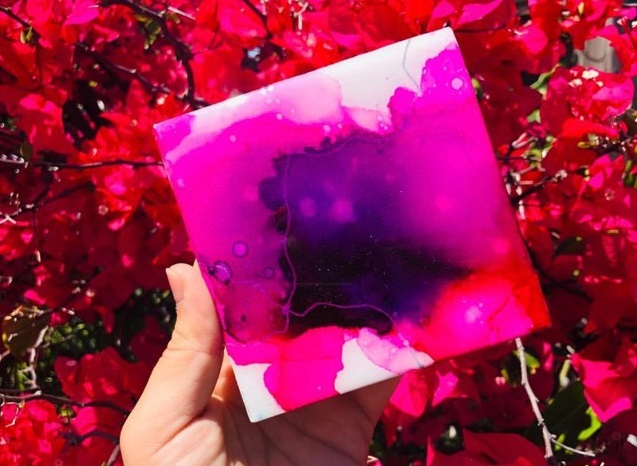 Events
POP & POUR AT THE PERRY
Friday, October 11 | 7-9pm
Join us for an evening of pouring bubbles and popping some bubbly! Pop and Pour is a paint and sip class where artist Jasmine Joes will teach the newest fluid art craze: alcohol inks! In a small class setting you will learn step-by-step, all my tips and tricks for creating your very own masterpiece, ready to hang in your home.
Your spot must be reserved in advance, click here to reserve your ticket today!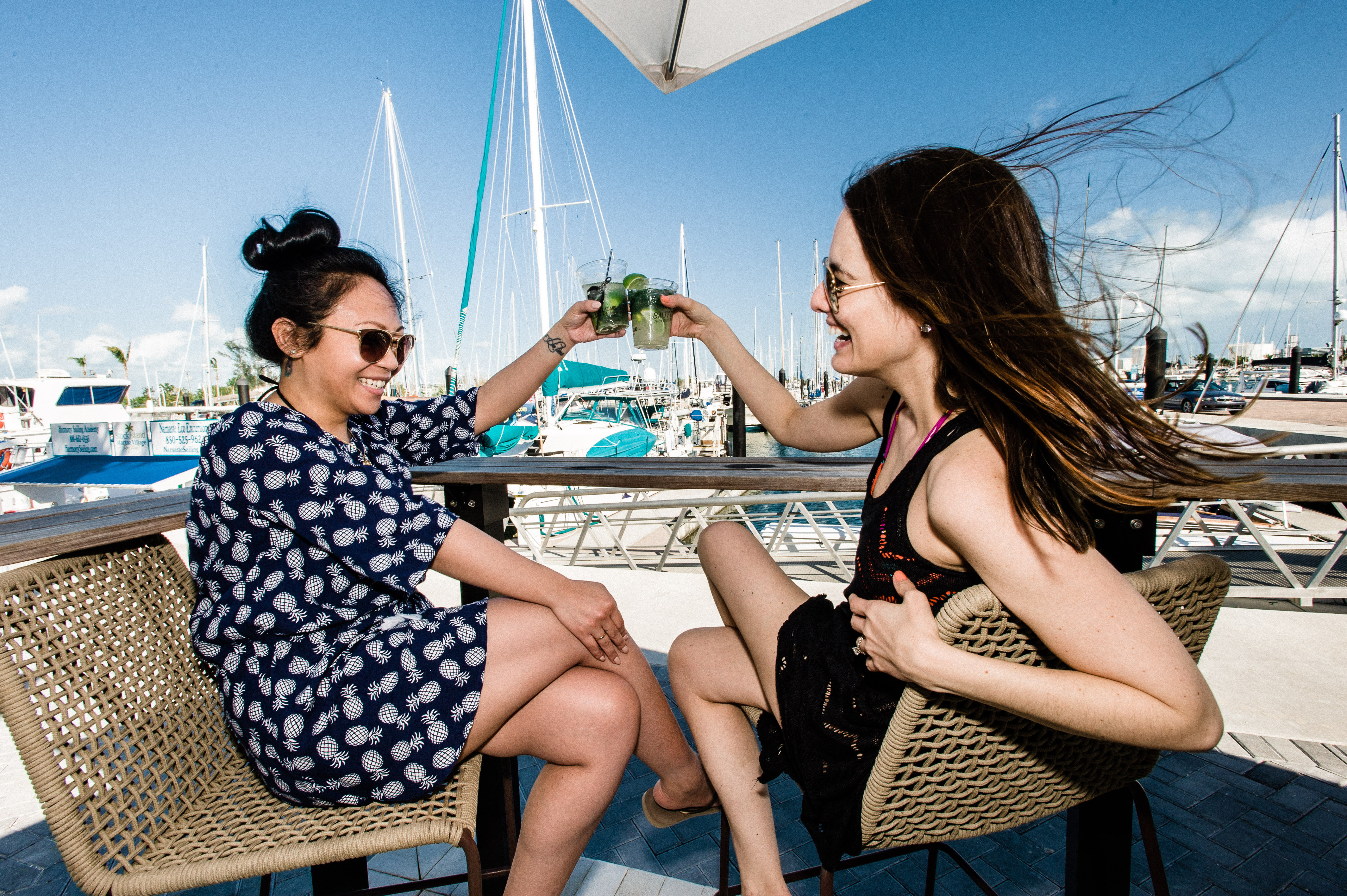 Events
KEY WEST HALF MARATHON FAREWELL PARTY & AWARDS PRESENTATION
Sunday, January 19 | 4-7pm
Join us at Salty Oyster for the official Key West Half Marathon Awards Presentation for Running Organizations & Volunteers, Free Raffles and Prizes! This dockside celebration is during our daily happy hour where guests can enjoy 50% off straight pour premium cocktails, wine, and drafts, plus daily food specials.