Back to Overview
Salty Oyster
Salty Oyster Dockside Bar & Grill
From Key West pinks by the dock to a Mango Overboard in your private cabana, Salty Oyster Dockside Bar & Grill offers fresh fare and tasty drinks in a comfortable atmosphere, just steps from the pool. Give the gift of American coastal comfort food with an SOB gift card.
Daily | 11am-8pm
Happy Hour Daily | 4pm-6pm
Phone: (305) 295-6363
Hours Of
Operation
Happy Hour
50% off draft beer, wine, straight pour well cocktails and $10 food specials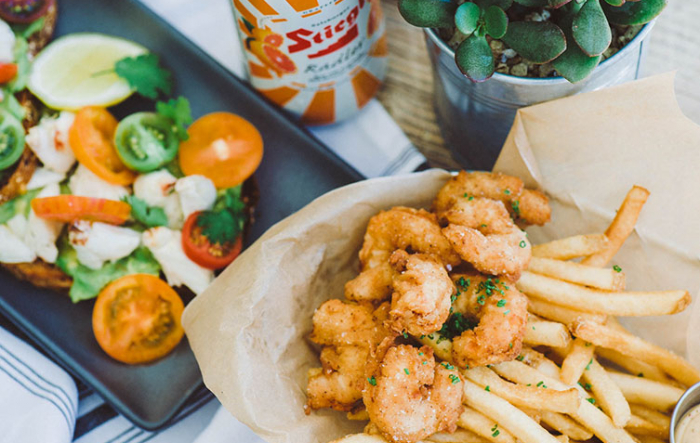 Yelp Reviews
Two very big thumbs up!
The peel-n-eat shrimp are local key west pinks and jumbo size. The fish dip will knock your socks off as well. To top off the great menu its dog friendly so your fur babies can join you for a beautiful sunset and snacks. Two very big thumbs up! We love it here!
Nice Selection of Draft Beers
This is a nice hang out spot at the Perry Hotel. It overlooks the marina and the hotel pool. They have a nice selection of draft beers.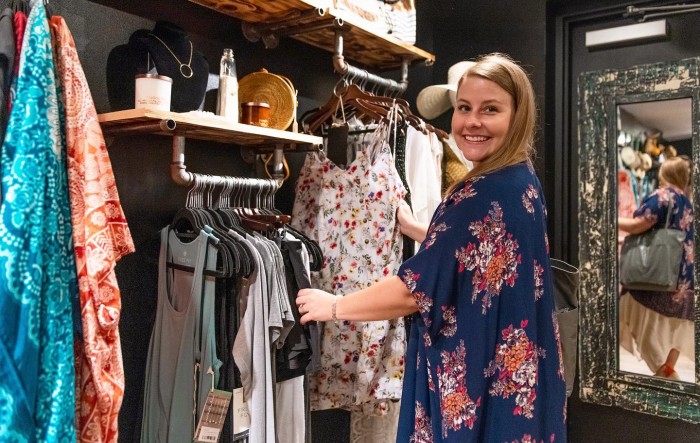 Events
GREEN PINEAPPLE ARTIST SHOWCASE
VALENTINE'S DAY EDITION
Friday, February 12th | 5:30–7:30pm
Join us for a special Green Pineapple Valentine's Day Artist Showcase in the lobby of the beautiful Perry Hotel! Find that gift for your special someone while supporting local artists right here at our one-of-a-kind destination. Arrive early and enjoy free parking, back-to-back weekend happy hours at The Salty Oyster and The Barrel House, and your favorite American Coastal Comfort Food at Matt's Stock Island Kitchen & Bar.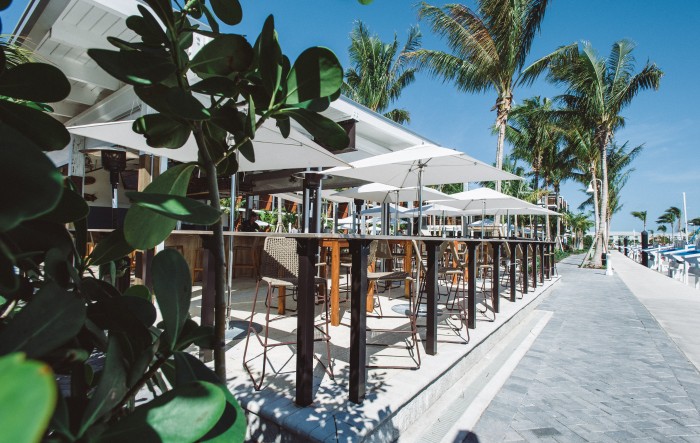 Events
SALTY OYSTER BAR
HAPPY HOUR
Daily 4-6PM
Everyday from 4pm to 6pm, Salty Oyster Bar is serving up a legendary happy hour, with 50% off straight pour well cocktails, house wine, and drafts. Plus, $10 daily food specials! Follow up your 1st happy hour every weekend with a 2nd, just across the pool at The Barrel House from 5-7pm with live music every Friday & Saturday from 6-9pm.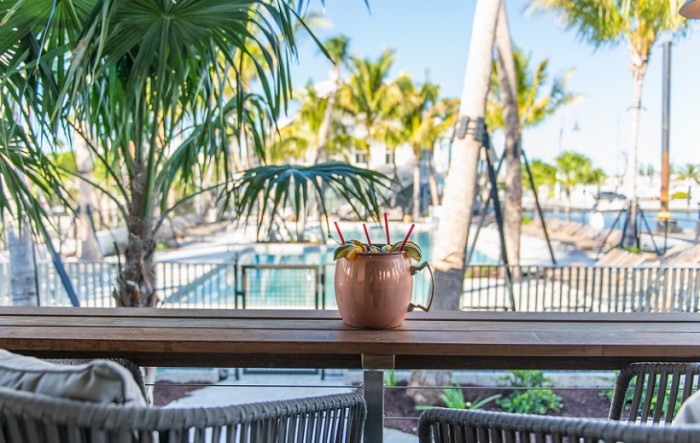 Events
THE BARREL HOUSE
HAPPY HOUR
Every Friday - Sunday | 5-7pm
Weekend back-to-back happy hours are BACK! Start at our sister restaurant, The Salty Oyster from 4-6pm, then join us at The Barrel House for 50% off straight pour well cocktails, house wine, and drafts. Plus, $10 daily food specials from 5-6pm! Enjoy live music every Friday & Saturday night starting at 6pm, then relax dockside, take in the views, enjoy free parking, hammock gardens, event lawn, and more!