Water Activities
Get Your Feet Wet
It's amazing what a little change of perspective can do. Step outside and discover nature's treasures up close: the clear blue sea, sweet island breeze, tropical fish, sea stars, and even more. At The Perry Hotel, we've got so much to do and so much to see. Our onsite concierge is happy to help you plan any of the exciting activities below. Send us an email or give us a call to craft your perfect stay.
Concierge Hours: 8am-8pm | 7 days a week
Jet Ski
Perry Excursions is proud to offer our guests an exhilarating 90 minute guided tour on brand new Yamaha WaveRunners. Explore Key West as you journey around the island, soak up the sun, spot marine life, and view the island's most popular attractions from the water!
Call 786-862-6626 or Book Online Now!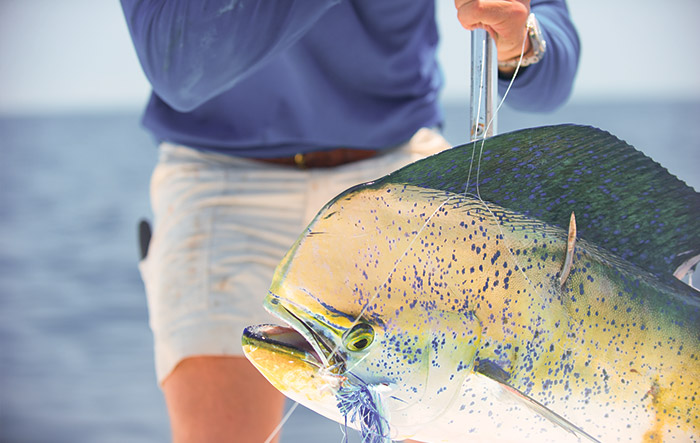 Fishing
Your stay at the Perry is anything but ordinary, so why should your vacation activities be any different? Our experience partners at the Stock Island Marina are the perfect choice for private charters or group fishing adventures.
view on-site partners
Fishing
Blu Chi Charters
Enjoy an afternoon in the crystal clear water of The Florida Keys National Marine Sanctuary. This private custom charter will take you on an adventure snorkeling at the reef. See marine life in their natural habitat. Sea Turtles, Tropical Fish, Starfish and a living coral reef abound. Your Captain is knowledgeable and will guide you through the experience. You will stop at a tropical sandbar to splash around and see the home for many bird species while encircling the mangroves on your tour. Hope to see you on the dock!
---
Eddie Griffith's Charters
For avid anglers or folks looking for a unique Key West vacation experience, Eddie Griffith's Charters offer 2–3 day excursions to Dry Tortugas National Park. You'll fish on patch coral reefs and shipwrecks, catching a wide variety of fish including several types of snapper, grouper, cobia, amberjack, and kingfish.
---
Low Latitudes Fishing Charters
Fishing, Snorkeling, Paddling, BBQ Party, Bird Watching and Photography, Sunset Harbor Cruises, and More!! Plunge yourself into the beauty of the Florida Keys on an intimate, fully customized day of adventure and fun! Whether it's leisurely basking in the sun while the crew tends to your every need or an adventure check list that requires covering some miles, we are ready to deliver. We also offer split fishing charters so you can share the cost of your fishing excursion, and meet other fun guests like you!
---
Two Fish Charters
Located at the docks at Stock Island Marina, Two Fish Charters is one of the busiest charter fishing operations in the Dry Tortugas for a good reason. The highly experienced captain Yuri Vakselis knows the area and where to find the trophy fish. Typical catches include dolphin, tuna, wahoo, king mackerel, sailfish, and more.
---
What's Kraken? Keys Fishing Adventures
The ocean provides the world with many sources of entertainment, wonder, and nourishment. From fishing to diving to cruising, What's Kraken? Keys Fishing Adventures strives to ensure that each client experiences a marine adventure that exceeds his or her expectations and creates memories that will last a lifetime.
---
Y-Knot Charters
You've always wanted to try your hand at fishing—Y Knot now? Our experienced partners at Y Knot Key West Charters are a perfect match for novice and experienced anglers alike. Catch mackerel, tuna, kingfish or even Mahi Mahi on a day trip to the "blue water," or head west and drop anchor for yellowtail snapper, grouper, and bluefish.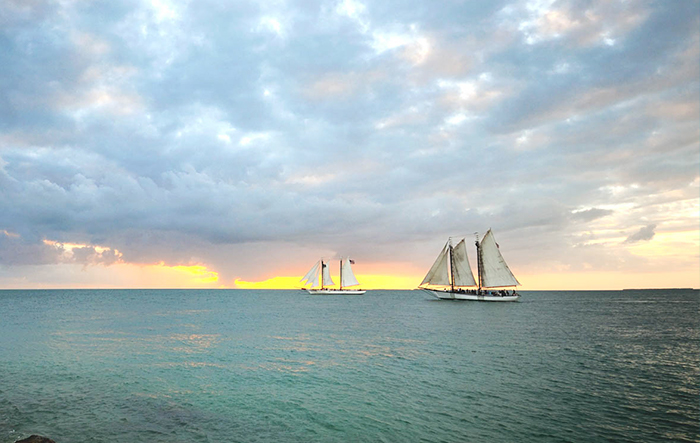 Sailing
Embrace the tranquility of the water and the dawn of a new day with a sunrise sail, or close the night on a romantic sunset voyage. With our dockside location at the Stock Island Marina, you'll head out to sea alongside local fishermen and shrimp boats.
view on-site partners
Sailing
Blue Ocean Yacht Charters
Live your yacht charter dreams with a day cruise, multi-day charter, or stand-alone day excursion from Blue Ocean Yacht Charters. From 24-hour adventures with overnight anchorage on a private island to luxury weekend charters to Dry Tortugas National Park, Florida Keys, Key Largo, and more exciting destinations, BOYC has the perfect chartering experience for you.
---
Bluesail Vacation Yachts & Sailing Academy
Unforgettable 5-star sailing yacht charter experiences in some of the world's greatest destinations including The Dry Tortugas, Marquesas, Boca Grande Key, and the Bahamas. Experience the live-aboard lifestyle, learn to sail, and experience a customized vacation aboard our fleet including the magnificent Rogue Angel, Kaimana, Southern Crosser, and more. Private charters are fully-customized and ideal for a socially distanced island escape for you and your loved ones. Enjoy everything from day sailing, paddleboarding, fishing, snorkeling, island hopping, or even just a famous Key West sunset cruise (upon request). Our motto is live, learn, explore.
---
Florida Yacht Charters
Specializing in bareboat and crewed charters in the Florida Keys, this boutique yacht charter company offers the world's top brands of sailing yachts, power boats, and catamarans, as well as several sailing certification courses with private, semi-private or group options, so you can get certified to bareboat charter across the world.
---
Sail Away Key West
Experience the beauty and wonder of an unspoiled tropical paradise without ever leaving the Continental United States. Enjoy a quick sail to pristine reefs, underwater nature preserves, and uninhabited island locations such as the stunning and secluded Marquesas. Kayak, paddle board, and snorkeling excursions will open to you the offshore beauty offered only in the Florida Keys. Our native Floridian staff knows how to find the best activities on land or at sea, to guide you as you plan a unique and customized getaway.
---
Sunset Sail Key West
Whether you're planning a sunset charter or a snorkeling excursion, Sunset Sail Key West's gorgeous ketch, the Conch West, is perfect for an array of unforgettable trips, especially to the colorful coral and marine life of the Great Florida Reef.
In the winter months, Sunset Sail's seasonal charter yacht, the When & If, is also available for private or shared sailing trips. Built for General George Patton in 1939, this historic, immaculately restored yacht is truly a sight to behold.
---
Tortuga Sailing Adventures
Enjoy a private luxury yacht experience, and roam the aqua-colored waters of the lower Florida Keys archipelago as far out to the Dry Tortugas National Park. Guests can indulge in a variety of water sports activities, interact with an array of marine life, or just bask in the glow of a sunset with Tortuga Sailing Adventures.
---
Contact Concierge