Local Events
Mark Your Calendar
From fishing strolls and harbor walks to bustling parties and live music, The Perry Hotel offers eclectic opportunities for mingling, celebrating, and simply enjoying life. Get out there and explore the many events happening right here.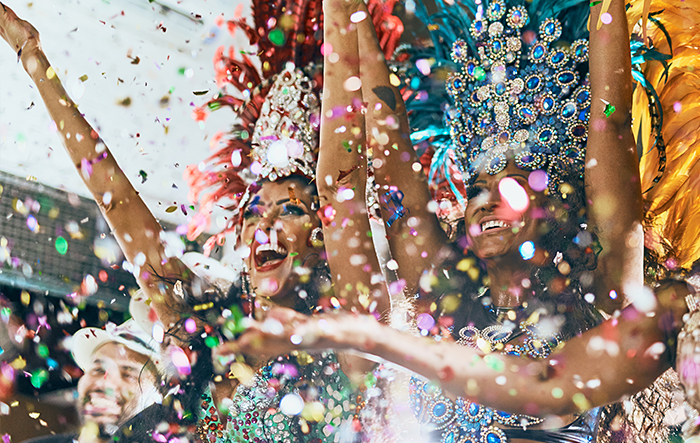 Fall
If you prefer milder temperatures and wilder celebrations, then fall is a wonderful time to visit our island city.
view events
Fall
September
Whether you long to explore beautiful beaches or prefer hanging out at Key West's top bars, there's a near endless variety of things to do here during Labor Day Weekend.
During this female-centric festival, women from across the globe gather to mingle and celebrate with exciting Key West activities.
---
October
Hundreds of runners and walkers come together to cross the finish line each year at this waterfront race.
Always free and family friendly, this lively street party features arts and crafts, food, and music in Key West's historic Bahama Village neighborhood.
This 10-day street festival is an adult paradise, showcasing parades, parties, and plenty of more exciting, one-of-a-kind activities.
---
November
If you love Jimmy Buffett, this Key West Parrot Head event is for you! Meet like-minded individuals as you dance, sing along, and celebrate.
Featured on NASCAR's "Countdown to Green," "The Today Show," and Forbes magazine, the premier offshore powerboat races are returning to Key West.
Featuring local artist and a variety of eclectic shops and working studios with multiple artists and disciplines from sculptures to woodworking, mosaics to screen printing, soaps to fabric art.
There's no better place to celebrate PRIDE than colorful Key West, where we're all about One Human Family and having a good time.
This nonprofit celebration of all things film invites filmmakers, film educators, and film lovers alike to attend classes, enjoy movies, and experience Key West.