Meetings & Events
Where Productivity Meets Play
At The Perry Hotel, we aren't afraid to roll up our sleeves to go above and beyond. We're driven to create remarkable experiences and build inspired connections. Allow us to help make your day a little easier and your event even more memorable.
Service Highlights
One-of-a-kind onsite catering
Experienced, friendly staff
Unsurpassed event venues
Convenient parking for guests
Event Types
Milestone celebrations
Banquets
Receptions
Fundraisers
Corporate retreats
Meetings
Seminars
And more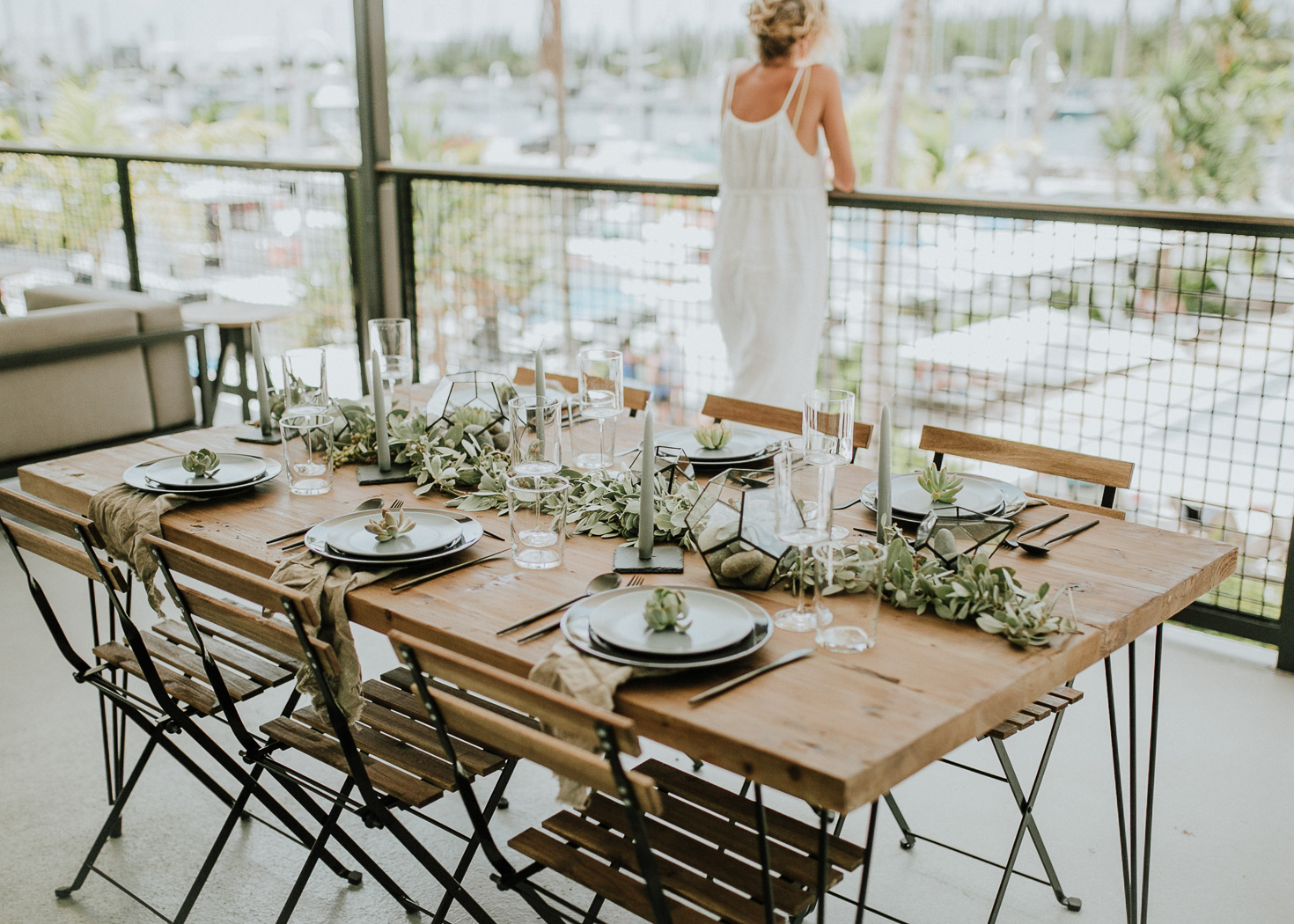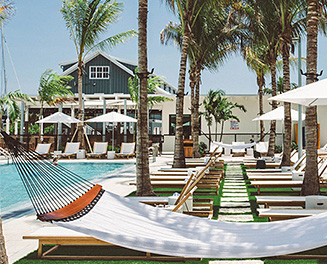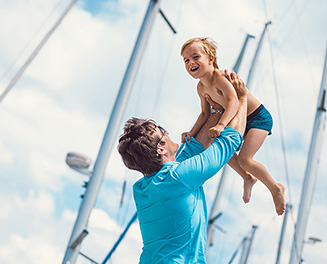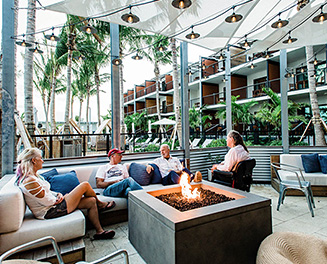 Customize Your Own Event
Weddings
Design the wedding and reception of your dreams at our one-of-a-kind Key West location, where we'll assist you with every detail of your special day.
Corporate Retreats
For a unique Florida Keys corporate retreat location, hold your next team bonding experience at The Perry Hotel and make memories that your guests won't soon forget.
Family Retreats
With stylish accommodations, incredible dining options, undeniably fun activities, and even spa services, the whole family will have a reason to smile when you choose our Stock Island hotel.
Meetings
Impress your guests with exceptional meeting spaces, unforgettable catering, and truly great service. This is where productivity is created.
---
Sunset Lounge
350 Sq Ft
15 (seated) 25 (standing) capacity
Highlighted by classic Key West style, gorgeous sunset views, and plenty of natural light, our intimate Sunset Lounge features a flat-screen TV, a wet bar, and a spacious balcony overlooking the mangroves, ideal for small groups and board meetings.
Request Information Call: 786-862-6640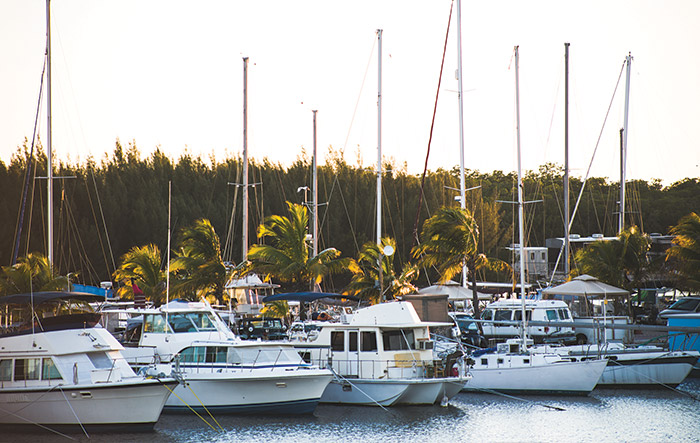 Coral Lagoon Room
From intimate groups and meetings to large cocktail receptions, this unique waterfront setting offers ample natural light overlooking the state-of-the-art marina, conveniently located in the Coral Lagoon Building in our own Stock Island Marina Village.
Request Information Call: 786-862-6640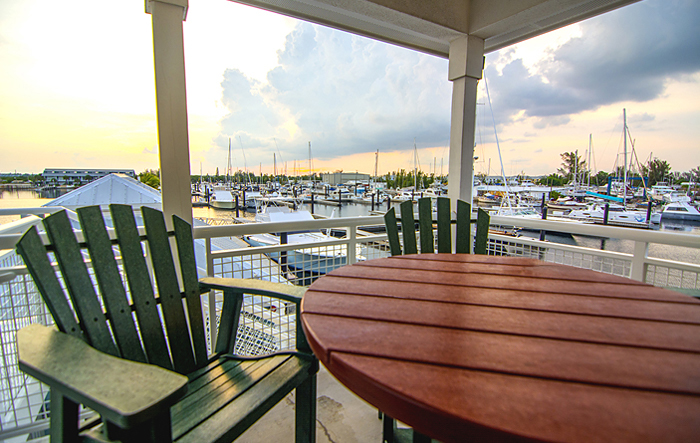 Captain's Lounge
800 Sq Ft
20 (seated) 40 (standing) Capacity
Located at the end of the marina's North Pier, the intimate Captain's Lounge offers relaxing indoor accommodations as well as a spacious balcony overlooking Safe Harbor. This event space is ideal for smaller gatherings and is surrounded by windows for a birds eye view of the marina.
Request Information Call: 786-862-6640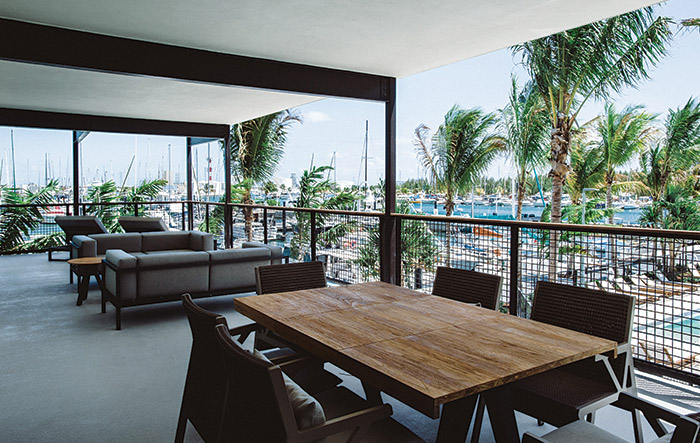 Grand Suite Balcony
1,500 Sq Ft
30 (seated) 45 (standing) capacity
Accompanying our spacious and stylish Grand Suite's indoor accommodations, the 700-square-foot Grand Suite Balconies feature beautiful marina views and comfortable furnishings for private events or overnight stays.
Request Information Call: 786-862-6640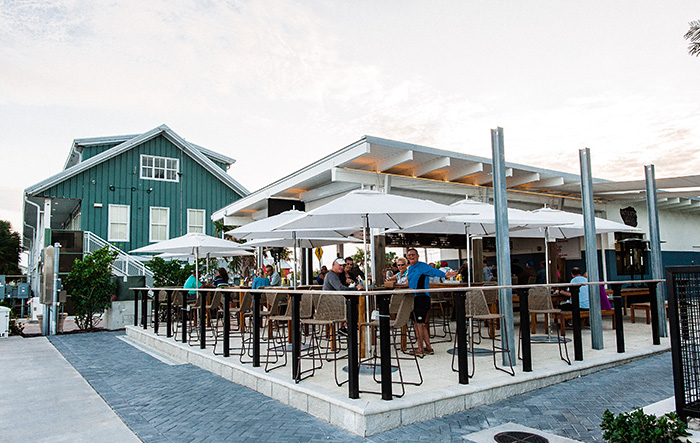 Salty Oyster
1,600 Sq Ft
50 (Seated) 85 (Standing) Capacity
Impress your guests with unique event space just steps away from the Stock Island Marina Village's docks. Salty Oyster offers one-of-a-kind Key West catering under the perpetually sunny skies of South Florida.
Request Information Call: 786-862-6640 360 Video
Matt's Stock Island
3,300 Sq Ft
110 (seated) 150 (standing) Capacity
Gather by the firepit and enjoy tasty bites and creative cocktails with your party at the rugged but elegant Matt's Stock Island Kitchen & Bar, offering both indoor and outdoor seating, as well as unique catering options.
Request Information Call: 786-862-6640 360 Video
Poolside Events
Our stylish pool area with marina views makes the perfect backdrop for all sorts of events, from lively cocktail parties to sophisticated business soirees. It also provides easy access to the Salty Oyster Dockside Bar & Grill.
Request Information Call: 786-862-6640
From the Kitchen to Your Key West Event
Catering
At The Perry Hotel, we have an exceptional focus on food. From buffet style to sit-down dinners—from delicious appetizers to hand-crafted cocktails, we'll make it happen and make your event unforgettable.
Request Proposal