Black Friday Savings
:
:
:
Save 20% + waived resort fee
Request an Event Proposal
Tell Us About Your Event
Impress Your Guests
At The Perry Hotel, we aren't afraid to roll up our sleeves to go above and beyond. We're driven to create remarkable experiences and build inspired connections. Allow us to help make your day a little easier and your event even more memorable.
Our full-service resort now includes an additional 10,000 square feet of event space, available for everything including poolside celebrations, concerts, weddings, and everything in between. In addition, we've implemented new social distancing and cleaning guidelines to ensure that, whatever type of event you're planning, the health and safety of your guests comes first.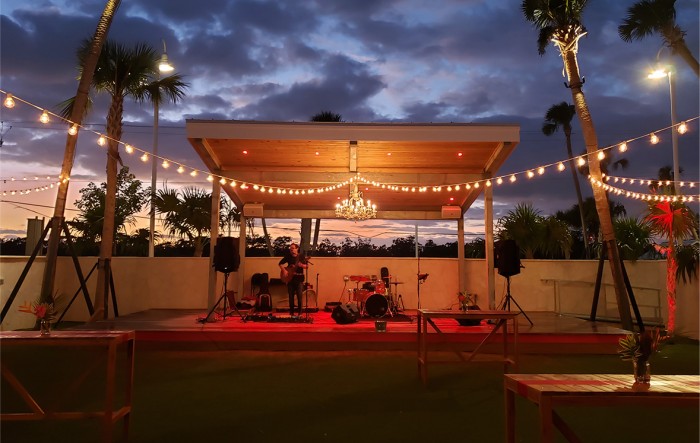 Celebrate Key West Style!
Begin this holiday season with an unforgettable party at The Perry. Choose from 11 waterfront venues and 10,000 square feet of waterfront event space, including lawn access with a raised stage, poolside bar, and a second pool. Only The Perry offers you Award-Winning catering from Matt's Stock Island Kitchen & Bar and options for both intimate or grand celebrations. Reserve today and get discounted room rates for the night of your event!
Venue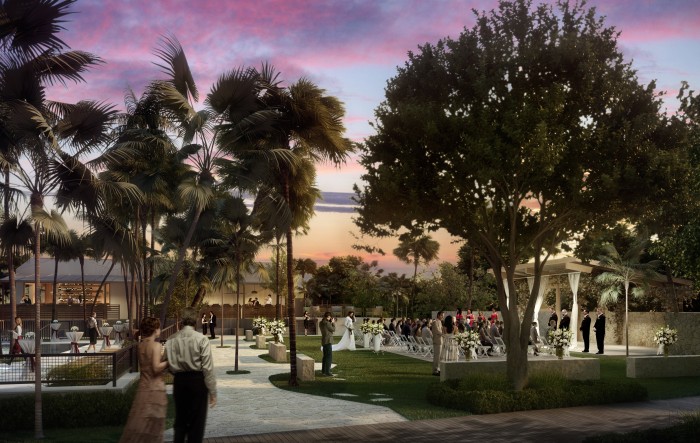 Event Lawn
3,200 Sq Ft
150 (seated) 300 (standing) capacity
Imagine a waterfront wedding under the stars, complete with a raised stage for entertainment, full catering services from our award-winning onsite restaurants, and your own private event space. Able to accommodate up to 300 guests, our Event Lawn is perfect for intimate ceremonies and grand receptions alike.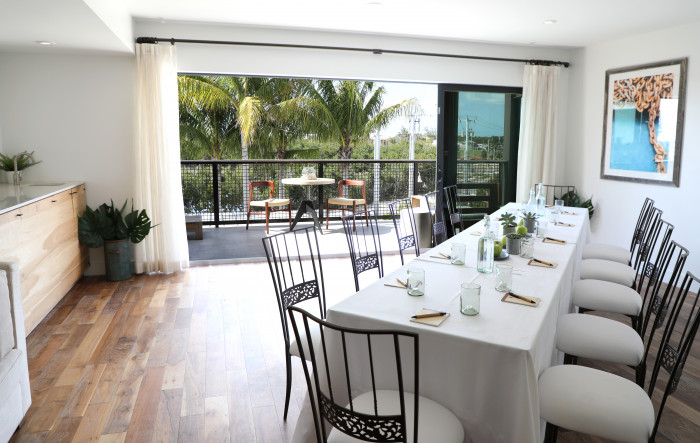 Sunset Lounge
350 Sq Ft
14 (seated) 25 (standing) capacity
Highlighted by classic Key West style, gorgeous sunset views, and plenty of natural light, our intimate Sunset Lounge features a flat-screen TV, a wet bar, and a spacious balcony overlooking the mangroves, ideal for small groups and board meetings.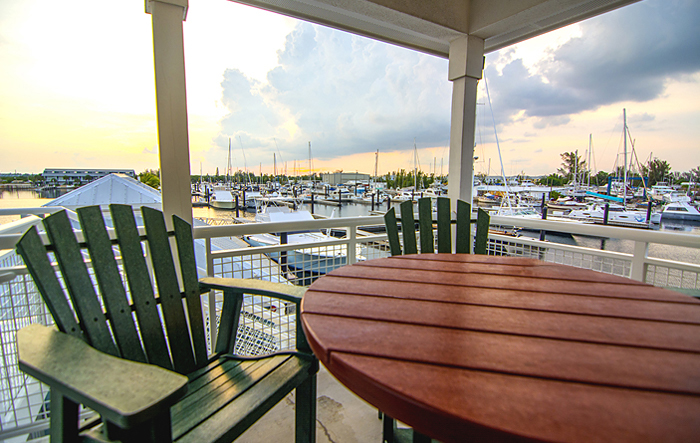 Captain's Lounge
800 Sq Ft
30 (seated) 65 (standing) capacity
Located at the end of the marina's North Pier, the intimate Captain's Lounge offers relaxing indoor accommodations as well as a spacious balcony overlooking Safe Harbor. This event space is ideal for smaller gatherings and is surrounded by windows for a birds eye view of the marina.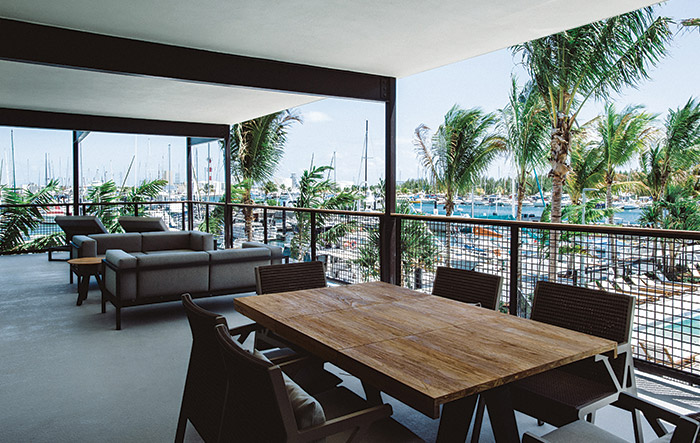 Grand Suite Balcony
1,500 Sq Ft
35 (seated) 45 (standing) capacity
Accompanying our spacious and stylish Grand Suite's indoor accommodations, the 700-square-foot Grand Suite Balconies feature beautiful marina views and comfortable furnishings for private events or overnight stays.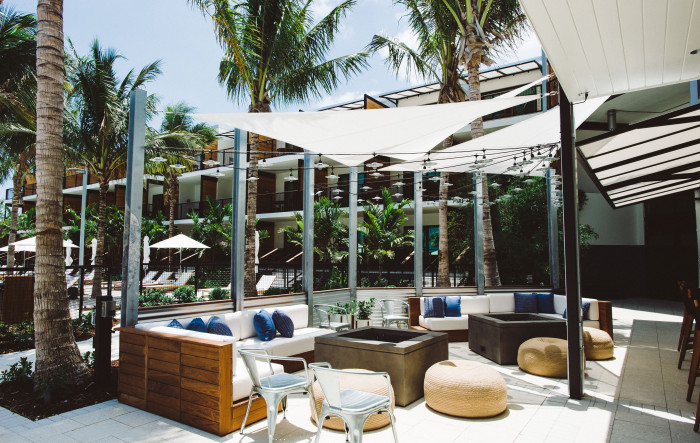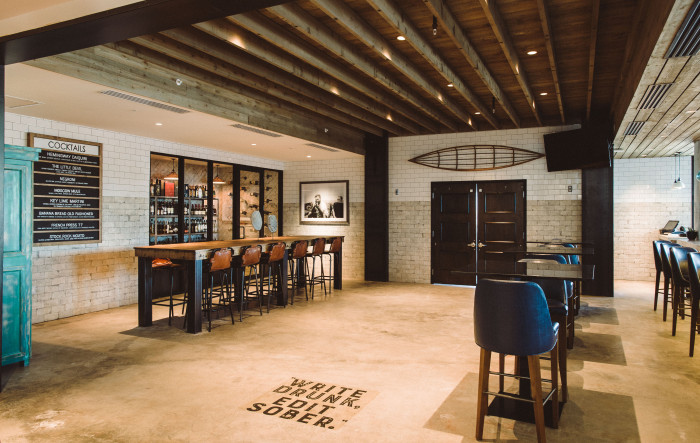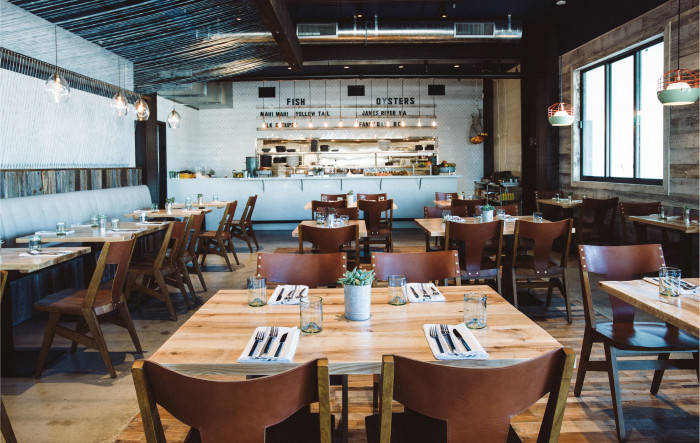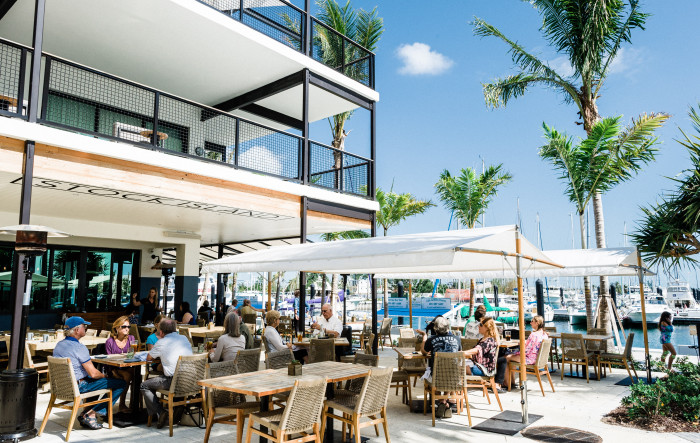 Matt's Stock Island
3,300 Sq Ft
165 (seated) 245 (standing) capacity
Situated at the Stock Island Marina waterfront, Matt's rugged yet elegant award-winning design is the ideal backdrop for any event. Matt's four unique venues can be reserved separately or combined to accommodate any event, from intimate to elaborate, and are always paired with unique catering options and unparalleled service.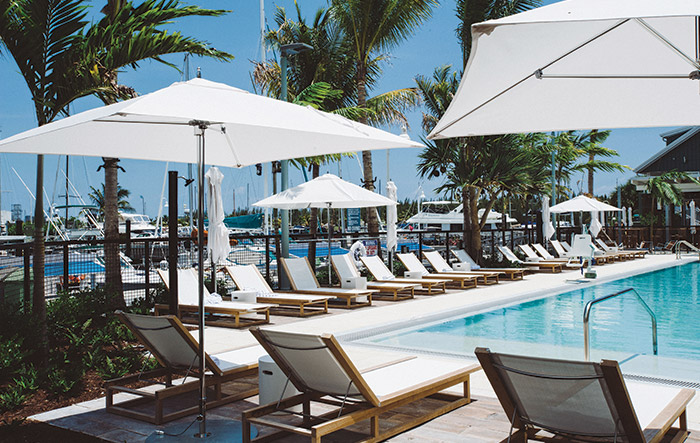 Poolside Events
3,500 Sq Ft
100 (seated) 150 (standing) capacity
Our stylish pool area with marina views makes the perfect backdrop for all sorts of events, from lively cocktail parties to sophisticated business soirees. It also provides easy access to the Salty Oyster Dockside Bar & Grill.
North Pier
45,000 Sq Ft
4,500 (standing) capacity
Make your event the talk of the town with idyllic marina views, cool ocean air, and plenty of space. Our expansive North Pier is perfect for any large event of up to 4,500 guests, from brand kickoffs to festivals.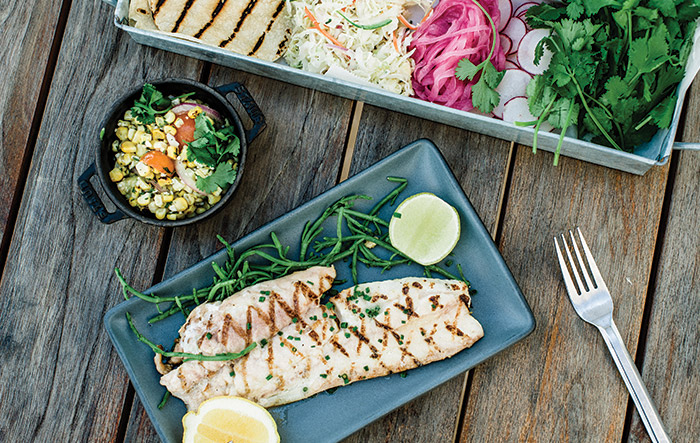 From the Kitchen to Your Key West Event
At The Perry Hotel, we have an exceptional focus on food. From buffet style to sit-down dinners—from delicious appetizers to hand-crafted cocktails, we'll make it happen and make your event unforgettable.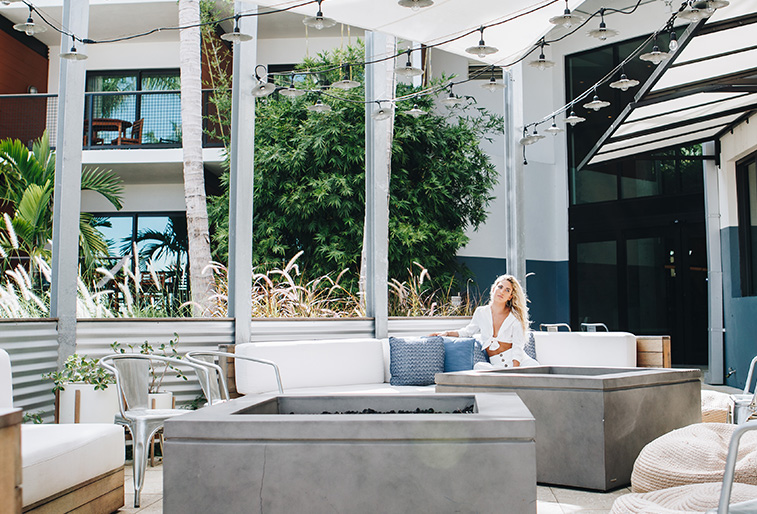 Amenities That Inspire
Over 20,000 sq. ft. of indoor & outdoor event space
Customizable packages
Full-service catering
Experienced event planning
A/V support & rentals available
Convenient onsite parking
Plan Your Next Meeting Here
Perry Perks
1 | Water Activities at Our Doorstep
Set within the bustling, energetic community of the Stock Island Marina, The Perry Hotel offers unique access to a variety of on-site experience partners. Choose from an array of charter adventures, including fishing trips, kayak tours, sunset sails, coral reef dives, and more.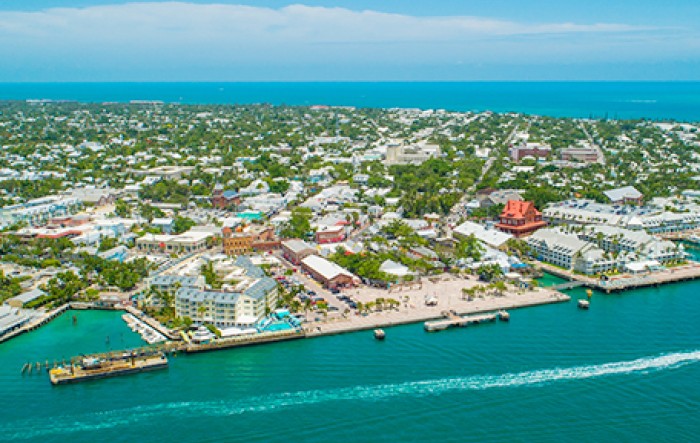 Perry Perks
2 | Attractions for Everyone
Whether it's meeting the five-toed cats of the historic Hemingway House, viewing a breathtaking sunset in Mallory Square, or golfing the famous Mangrove Hole at the Key West Golf Course, a multitude of unforgettable group experiences await in Stock Island and beyond.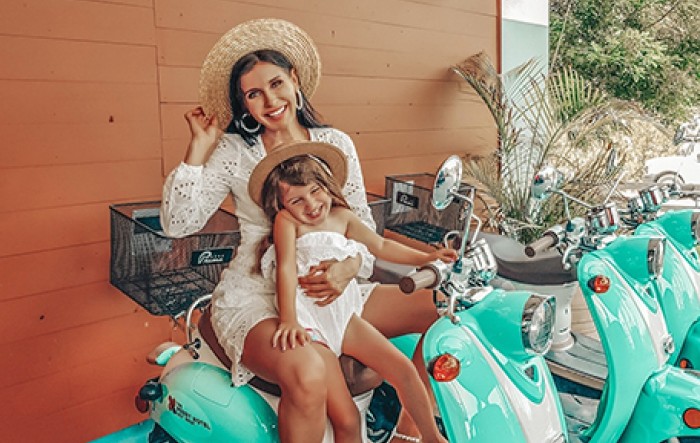 Perry Perks
3 | Access to All Things Key West
The Perry Hotel is located just five miles away from the iconic nightlife, inspiring art scene, and incredible culture of Key West. Get your group there in a breeze aboard our courtesy shuttle or make it an adventure with our onsite bicycle, scooter, and 3-wheel Arcimoto Key West rentals.
An Unforgettable Customized Event
Our family hosted our baby shower at The Perry Hotel in June 2019. Although we were not a huge part of the planning process since most of it was a surprise, I can tell you that every staff member on the day of went above and beyond to make sure this special day was everything we wanted it to be. The food and beverage service was incredible and extremely timely. If you are looking for a venue with top notch views, amazing food and friendly staff book with The Perry Hotel today!
Frequently Asked Questions?
What kind of catering do you offer?
Our award-winning restaurant offers plated, buffets, and stations, and a wide variety of menu options from Cuban to our specialty, American Coastal Comfort Food.
Does your property host Holiday parties?
Yes, we specialize in creating custom menus to suit both you group's taste and budget. Choose from several venues both indoors and out.
Can your marina host a rendezvous or host a docktail party?
Yes! Our property offers a state-of-the-art marina which can and already has hosted a picturesque rendezvous as well as offer rooms with the perfect marina view. Our North Pier makes the perfect location to both enjoy a hosted docktail event as well as show off your vessel.
Do you have breakout rooms?
We do not, however we do have private balconies at our Captain's Lounge, or our event lawn, VIP Terrrace, and raised stage can be reserved for this purpose.
How many indoor spaces are available for meetings?
There are 3 venues for indoor meetings, Sunset Lounge (accommodates up to 15), Captain's Lounge (accommodates up to 30), and Coral Lagoon (accommodates up to 70).
How many venues do you have to choose from?
We have 11 waterfront venues capable of accommodating groups of all sizes, from 2 – 500.
What are your cancellation policies?
Each contract is customized to reflect your specific event needs. Our experienced sales team will be happy to provide a thorough review of the contract process with you and answer any questions prior to signing.
What if there is a pandemic, hurricane, or natural disaster during my event dates?
All of our contracts include a Force Majeure clause protecting both you, the client, and the property from a variety of cancellations. Simply put, if we're unable to host your event due to an event beyond your or the property's control, we will apply any and all paid deposits to your future date or as credit towards a future stay.
How much is the deposit to secure my event?
We require a 15% deposit, but this can vary and is based on your anticipated event total and will be reviewed in detail prior to the signing of your contract.