Blog
The Perry Press
Discover everything you need to know about visiting The Perry Hotel, Stock Island, and Key West in our Staff Picks blog, featuring the very best of local attractions and events.
Dive Into Deliciousness
While Key West's island location lends itself to a delicious culinary scene, dining at The Perry Hotel is no exception. In fact, our two onsite, dock-to-dish dining restaurants, Matt's Stock Island Kitchen and Salty Oyster Bar & Grill, are constantly upgrading their menus to maintain maximum coastal flair. With that, let's dive into the latest happenings at each spot!..
At Matt's, the ingredients that go into the American Coastal Comfort food speak for themselves. First time diners often turn into regulars with just one bite of the breakfast, and now dinner, offerings. That's right—Matt's is serving dinner again! Every Friday - Sunday from 6pm - 10pm, you'll have a chance to indulge in crowd favorites such as the famous Fried Chicken and Grouper Gnudi. (Just the thought of the missed dishes makes our mouth water.) Be sure to make a reservation to snag a seat at the treasured waterside restaurant!
At Salty's, the vibes may be low key, but the flavors are of the highest quality. Our suggestion? Grab a spot at the relaxing outdoor, poolside restaurant and bar before dinner at Matt's. That way, you can enjoy a cocktail crafted at our on-site distillery, or two. And if you're unable to resist the smell of the Stock Yard Tacos and Key West pinks, a bite before dinner never hurt anyone.
Work up an appetite before paying us a visit by checking out Matt's dinner menu here and Salty's sweet offerings here.
Read More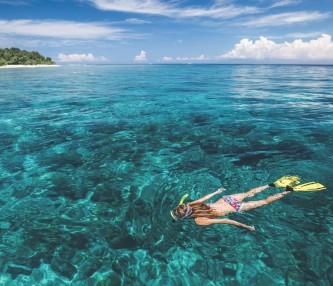 Do It All From One Destination
Because of our marina's idyllic location, trips to some of the area's most amazing locations are made easier than ever—turning one vacation into several! From a Dry Tortugas sailing adventure to a snorkel through the third largest coral reef in the world, we have you covered...
In fact, the fall season is one of the best times to visit due to the water's clarity. So, without any time to waste, let's dive into a few of our favorite excursions!
• Sail to Boca Grande Key, an uninhabited island that's part of Key West's National Wildlife Refuge and just 14 miles from the marina. While the boat anchors, your group can use that time to paddle board, kayak, and explore the twisted trees that makeup a beautiful mangrove forest.
• Cruise to Dry Tortugas National Park, made up of seven remote islands. Known the world over as the home of magnificent Fort Jefferson, the park just 70 miles west of Key West and is home to picturesque blue waters, incredible coral reefs, and unique marine life.
• Embrace the tranquility of the waters with a quick sailboat trip to the uninhabited islands that make up the stunning and secluded Marquesas. Here, you'll experience the beautiful waters' tropical wildlife and some of the most pristine reefs in the Florida Keys Marine National Sanctuary.
• Speaking of reefs, delve into the world of the Great Florida Reef, better known as the third largest coral reef in the world! As the only living coral barrier reef in the continental United States, this underwater forest was made for exploring.
With endless options to uncover, the best Key West adventures often begin right here at The Perry.
Read More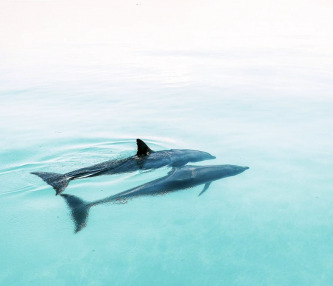 Make a Splash, Safely
This summer, social distance with the whole fam while discovering Key West's natural treasures up close! With direct access to South Florida's best water activities and our commitment to cleanliness, the getaway you've been dreaming of doesn't have to be put on hold...
For an unforgettable adventure on the water with your closest family and friends, check out just some of our many maritime activities below. Pro-tip: if you're having trouble choosing, don't hesitate to try them all!
Kayaking & Paddle Boarding
With direct ocean access just outside your room, the door to exploring living coral reefs and meandering through mangroves by means of a kayak or paddleboard has been opened! Our partner, Lazy Dog, provides rentals for both self and guided tours as well as shuttle transportation that will take you to the Hurricane Hole marina just five minutes out (they're pet friendly, too!) Our other partner, Low Latitude Adventures, specializes in customizable small group charters that leave right from our Stock Island Marina.
Snorkeling & Diving
Between our partners DeepDev Ocean Charters, Dolphin Safari Charters (Key West's #1 Dolphin Watching Tour), Lost Reef Adventures, and Y-Knot Charters, your opportunities to experience the incredible underwater world of Key West are endless! Whether you choose to scuba dive down to deep wrecks, snorkel through the third-largest barrier reef on earth, cruise into the playgrounds of wild dolphins, or hunt for dinner on a spearfishing trip, you can't go wrong.
Fishing
Each and every one of our experienced partners are prepared to take you on an unforgettable fishing adventure. Captain Kyle will bring you fishing in our inshore flats, sandbars, reefs, and mangrove islands. For avid anglers, or folks looking for a unique Key West vacation experience, Eddie Griffith's Charters offer 2 to 3-day excursions to Dry Tortugas National Park. With Two Fish Charters, the expert captain Yuri Vakseils knows the area better than anyone and will locate you to the trophy fish. And these are just a few of our exceptional partners.
Call us at (305) 296-1717 or email experience@perrykeywest.com to craft your perfect stay.
Read More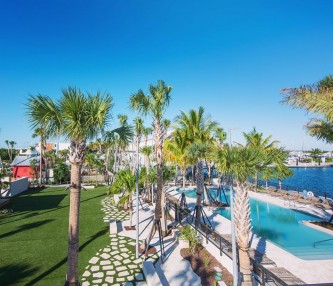 Sunny Space to Stay Connected & Celebrate
As the world begins to open up, we can't help but look forward to all of the events to come. With ample space for retreats, celebrations, and even company holiday parties, social distancing has never been easier. And, let's be honest, there's no party like a dockside Key West party!..
Here are just a few of the ways The Perry is fully equipped to be the ultimate social distancing setting:
• With an additional 10,000 square feet of event space, the next phase of Stock Island Marina Village growth is complete! This space, used for poolside celebrations, concerts, weddings, and more, can put an entire group's mind at ease when it comes to spreading out.
• Seven out of our ten event spaces are outdoors! Whether you choose to host your get together at the all-new event lawn, on the 45,000 square feet of the North Pier, or even steps from the dock at Salty Oyster, fresh air, and the sunny skies of South Florida are sure to attend.
• With water activities at our doorstep and transportation access to all things Key West, the opportunities to take some space from the group are endless! Ride the shuttle, which is cleaned before and after every use, downtown, or even embark on a solo fishing trip. There's no right or wrong way to make the most of the cool Key West breeze.
Read More
Feel A World Away
As the Florida Keys begin to reopen, we're anxious to be your home base for unlimited experiences all within our one unique location. Just a shuttle ride away from downtown Key West, The Perry Hotel offers 40 plus acres of your very own private paradise where waiting in lines or navigating crowded sidewalks is never an issue - thus, social distancing made easy! ..
Having been inside for so long, we're all craving some type of gratifying getaway that allows us to get back out there.
Spend the day zipping around on our Acrimoto Key West 3-wheel electric vehicles that feature only 2 seats and are sanitized after each use. Follow it up with some American coastal comfort food at Salty Oyster, offering open-air seating and 6-feet between all tables. Hit one of the two waterfront pools, both honoring capacity limitations, and have cocktails brought straight to you—a delicious, contactless delivery!
At The Perry, you'll feel close to the Key West action, but far enough away to practice sunshine-filled social distancing.
Read More
A Deep Dive Into Our History
The Perry Hotel and Stock Island Marina Village have been thoughtfully cultivated and designed to maintain the most authentic and eclectic parts of what makes up the Key West destination. But, how did they both come to be? Let's take a trip down memory lane...
Long ago, Stock Island's grounds were used to house and maintain livestock—hence the name. Further down the road, the island experienced periods of fishing prosperity, heightened tourism, and a devastating market crash. Through these phases, Stock Island remained a critical component to Key West life and, to much surprise, it was the crash that paved way for what is now Stock Island Marina Village.
To revive the nautical history of Stock Island and Key West, it was important that the first initiative was water-centric—thus, the marina. Phase one began in 2014 with 220 slips, 900' land piers splitting three basins, two distinct docking systems, and four main types of marina "guests" (transient, long term, commercial, and charters). Additional amenities included an artist enclave, community gardens, a dog park, and more.
With almost three years of planning, every effort was made to ensure The Perry Hotel's authenticity to its location at the end of Shrimp Road on Stock Island upon its 2017 grand opening. With a name inspired by a patriot that claimed Key West for the United States in the 1820s, the 100-room boutique hotel combined luxurious comfort, world-class hospitality, and island-inspired experiences that Admiral Perry may have once imagined for Key West. The hotel was, and is still, home to two "boat-to-table", yet distinctly different, seafood restaurants: Matt's Stock Island Kitchen and Salty Oyster.
Birthing even more event slips and retail space, the marina continued to make waves and The Perry's evolution never seems to cease. Another world-class pool, the event lawn, an on-site craft distillery, and a barbecue and brew spot known as The Barrel House are just some of the hotel's 2019 initiatives. As The Perry approaches its third birthday in 2020, it is known to provide South Florida's best water activities and unparalleled service that has been recognized most recently by Conde Nast Traveler Reader's Choice Awards.
Like Stock Island and Key West, The Perry Hotel is ever evolving while holding on tight to the culture and allure of where it all began.
Read More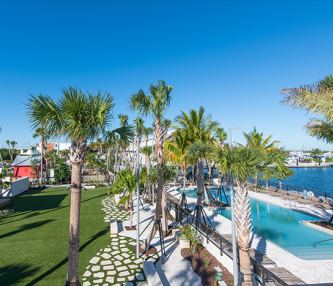 Sunshine and Blue Skies
What pairs perfectly with warm weather? Just about everything. This spring, escape to the Perry Key West for fun in and out of the sun. Check out our curated list of upcoming events...
Sunday Funday Flow with FYT, March 8th, 10:00 a.m.
Stretch into Sunday morning with a fantastic yoga flow class taught by Stock Island's award-winning gym, FYT Key West, alongside the sweet tunes of DJ Buggy. Experience the expansiveness of our new event lawn while perfecting your downward dog in the sunshine.
MTI- Marine Technologies Inc. Fun Run Viewing Party, March 12th, 4:00 p.m. - 8:00 p.m.
Enjoy back-to-back happy hours and live music while watching over 60 MTI boats coast into our world-class marina. This one-of-a-kind event is free and open to the public.
St. Patty's Day Pool Party With Paddy's Old Irish Whiskey, March 17th, 1:00 p.m. - 4:00 p.m.
Celebrate all things St. Patty's Day at our new Village pool on the harbor front. Join us for delicious samples of Paddy's Old Irish Whiskey, live music from the Marshall Morlock Band, BBQ specials, and fun pool shenanigans.
Pop & Pour - 10x10 Canvas, March 25th, 7:00 p.m. - 9:00 p.m.
Get ready to paint with us at the Salty Oyster! Artist Jasmine Jones will teach us the tricks of the trade while we dive into the newest fluid art craze, alcohol inks. Feel like a true islander as we paint under the palms—drinks will be available through the Salty Oyster Bar.
Backyard BBQ With Ocean Vodka at the Barrel House, March 28th, 1:00 p.m. - 4:00 p.m.
Back by popular demand—we're hosting another free concert and dip in our new Village pool. Take in the stunning harbor views while feasting on BBQ specials. Challenge your friends to a round of cornhole, show off your latest dance moves, and enjoy Ocean Vodka swag and samples.
For a full list of sun-kissed events happening this month, please visit our events page.
Read More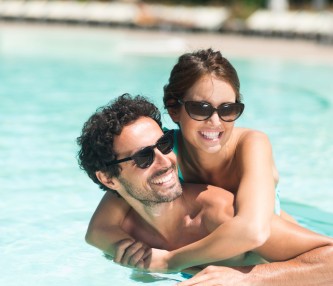 Love Is in the Air
There's something romantic about spending Valentine's Day under the bright blue skies of sunny Key West. From lounging poolside to sharing an al fresco cocktail to holding your beloved during a sunset cruise, the options are endless. While your thoughts are focused on spending time with your sweetheart, let us highlight the top reasons you should book your wedding at The Perry Key West. ..
With over 20,000-square-feet of diverse event space, it's easy to find a backdrop to match your unique love story. Imagine saying "I do" in a private setting under the stars. Or walking down the aisle with our stunning waterfront as your background.
Award-Winning On-Site Catering
Impress your guests with elegant cuisine inspired by the coast. We know how important your menu is for your special day, that's why we feature the freshest local seafood, produce, and highest-quality meat.
Customized Wedding Packages & Dedicated Event Coordinator
Our experienced team is ready to bring your wedding dreams to fruition. We'll work with you every step of the way to customize a package that best suits your needs.
The Perry Hotel Key West was named one of the best-designed hotels by Architectural Digest. Every decorative and architectural detail is designed to enhance your stay and create an unmatched environment for your special day.
Key West is One of the Top US Wedding Destinations
Year-round sunshine, warm tropical breezes, and the irresistible charm of The Keys create an atmosphere unlike any other. When you tie-the-knot at The Perry Hotel Key West, you are close to the action of Duval Street while being immersed in the laid-back atmosphere of Stock Island.
Love is in the air, and it's the perfect time to experience everything The Perry has to offer. Reserve your room today to start discovering the Key West magic yourselves. Or for more information about our wedding packages and services, please visit us here.

Read More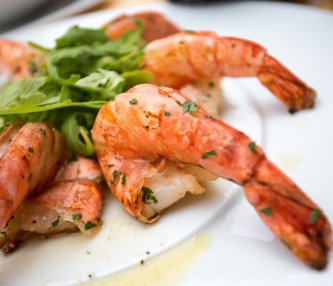 All is Sunny and Bright
This January, leave the winter coats and boots behind as you slip into something more comfortable. Let's face it—sunshine looks good on you! Head to beautiful Key West to enjoy our most popular season of the year. Once you arrive, check out the fun events happening this month: ..
Stock Island Art Studio Stroll, January 11, February 8, and March 14
Experience the unique creative energy of Stock Island at their annual Spring Art Walk. Pop-in to the open studios and browse local art inspired by the beauty of the Florida Keys.
Key West Half Marathon, January 19
Cheer on participants as they race through the historic streets of Old Town and Key West's waterfront areas. Connect with locals and visitors at this scenic half marathon.
Key West Food & Wine Festival, January 26 to February 2
Taste the best of Key West at this popular food and wine festival. Join us at The Perry for the "Meet the Fleet Shrimp Boil" to feast on delicious Key West Pink Shrimp, paired with a variety of wines. Purchase tickets here.
Mile 0 Fest, January 28 to February 2
Sing-along to your favorite Red Dirt and Americana bands at this annual music fest in Key West. For tickets and showtimes, click here.
Join us at The Perry for two or more nights and enjoy 15% off, plus a $25 food and beverage credit. Reserve your spot in paradise now—we can't wait to see you in the sunshine!
Read More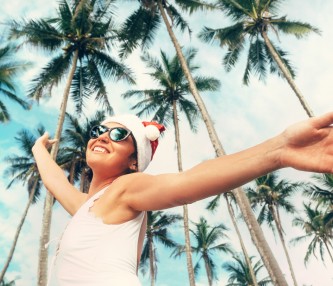 Perfect Weather for Everything
This December, trade in the snow for palm trees and discover firsthand why Key West is a hotspot for the holidays. Check out these can't-miss events this month. ..
Pop & Pour Holiday Coasters, December 5th, 7:00 pm - 9:00 pm
It's like a paint and sip class but better. Join fellow artists at the Salty Oyster for an evening of painting and bubbles. Jasmin Jones will be teaching the trendiest art technique: alcohol inks. Learn step-by-step the tricks of the trade for crafting holiday coasters. Keep them for yourself or give them as a gift. 'Tis the season! Reserve your spot today.
Yoga & Mimosas on the Lawn, December 7th, 8:00 am - 8:50 am
Stretch into the new month with waterfront views and an island breeze. Sip on a complimentary mimosa with your post-yoga glow on the new VIP Terrace at The Barrel House. RSVP on Facebook.
Presents in Paradise Brunch, December 8th, 10:30 am - 2:00 pm
Brunch for a good cause! Feast from three buffets, a plethora of small plates, flowing cocktails, and more. A portion of the proceeds goes to the nonprofit Presents in Paradise that delivers gifts to families in need of a little holiday spirit. Reserve your spot today.
I Love Stock Island Festival, December 13th - 15th
Honor the fascinating history, delicious cuisine, and irresistible, laid-back charm of Stock Island during this three-day celebration. Learn more here.
Taste of Stock Island, December 14th, 4:00 pm - 7:00 pm
It's the culinary event of the year! Savor the flavors of Stock Island during these three hours of bliss. Check out The Perry's new BBQ & Brews restaurant for a night to remember. Plot your adventure here.
Harbor Walk of Lights, Every Night Through New Year's Eve
Stroll along the seawall taking in the twinkling lights—a festive celebration of the maritime history of Key West. Learn more here.
Holiday Conch Train Tour
Cider, cookies, and holiday cheer! What more could you ask for? Hop on board the Conch Train for a special hour-long tour of the best holiday lights in Key West. Click here for more info.
Read More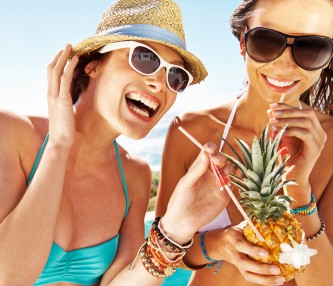 The Best Time of the Year!
Powerboat races, food festivals, and lazy days under the Florida sun are just a few of the reasons we can't get enough of Key West this season. With so many exciting things happening, it can be hard to navigate the festive waters. That's why we've curated a list of the top events. ..
Super Boat International 2019, November 6th - 10th
Starting next week, race fans will gather to watch the fastest boats in the industry compete. Snag a front-row seat for what Forbes magazine calls the premier offshore powerboat race.
Thanksgiving at Matt's, November 28th, 1 - 8 pm
Gather the crew for a Thanksgiving to remember. Enjoy three buffets, a carving station, and all of your favorite Turkey Day treats plus a seafood twist.
I Love Stock Island Festival, December 13th - 15th
Celebrate the charm of 'Old Key West' at the I Love Stock Island Festival. Experience the rich history, unique cuisine, and quirky, laid-back warmth of this inviting island.
Taste of Stock Island, December 14th, 4 pm - 7 pm
Taste your way through the flavors of Stock Island in just mere hours. Be one of the first to enjoy the bold flavors of Perry's new BBQ & Brews restaurant during this highly-anticipated culinary event.
Stock Island Lighted Boat Parade, December 13th, 7 pm
All is merry and bright on Stock Island Marina. Kick-off the holiday season and the beginning of I Love Stock Island Festival with a dazzling display of decorated vessels of all sizes. Relax at The Perry while feasting on food from Matt's Stock Island, Salty Oyster, and The Barrel House with an incredible view of the procession.
Don't wait another minute to make your holiday plans! With so many exciting events happening, the time is now to reserve your spot in paradise.
Read More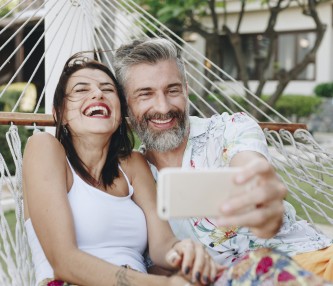 Fall in the Florida Keys
It's the most exciting time of the year! From rocket fast powerboat races to costumed events and parties, fall in the Florida keys is unforgettable! While the temperatures are dropping countrywide, it's still warm and sunny in Key West. Check out all the exciting events happening this season: ..
Fantasy Fest Duck, Duck, Booze Pool Party
October 21st from 12:00 - 4:00 pm
Rubber ducky, you're the one! Imagine The Perry pool filled to the brim with floating yellow duckies. It's the perfect way to kick off Fantasy Fest. Enjoy live music from Key West's favorite DJ Buggy, collect samples and swag from BSB (Brown Sugar Bourbon), and bring all of your friends—this event is free and open to the public.
39th Annual Key West World Championship - Super Boat International 2019
November 3rd - 10th
Every year, the beautiful water off the coast of Key West becomes the scene for one of the fastest powerboat races—expect speeds reaching above 180 mph! Watch in awe as the top speedboats make a splash during this week-long event. On opening day, we suggest checking out the Racing Village and the Boat Parade traveling down Duval Street. Both are a great way to snag an up-close view of the revved-up powerboats.
New Expansions at The Perry
We're counting down the days to the opening of our new event spaces, expansive lawn, raised stage, VIP terrace, and more. Feel the excitement with us and check out the full list of upcoming amenities and features here.
It's never too soon to start planning your tropical escape! Book your holiday trip in advance and enjoy up to 20% off. We are still accepting last-minute reservations for Fantasy Fest. Reserve your well-appointed room in paradise here.
Read More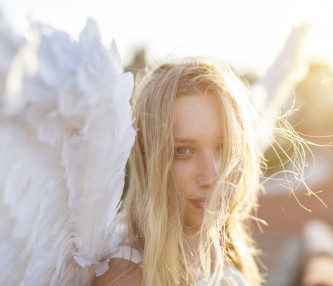 Fantasy Fest's 40th Anniversary!
Sunshine and palm trees may not be the first things that come to mind when you think of Halloween, but once you feel the spirited energy of Key West, you'll be a believer! This October, Fantasy Fest's 10-day Halloween celebration will be celebrating its 40th anniversary in one of the most beautiful settings in the country. ..
The theme this year is "In Tune But Off Key", setting the scene for music-related costumes, events, concerts, and more. Jazzercise groups, iconic rockstar costumes, and dance troupes are the obvious choices, but with a little creativity, the sky's the limit. The Perry Key West is the perfect place to rest your head during the festivities. Our prime location is close to the action while giving you a chance to enjoy our world-class amenities. If you love epic parties, costumes, and days of partying in paradise, then head to the southernmost point for the experience of a lifetime.
Can't wait for paradise? Treat yourselves to "One Last Getaway" this September. Stay for two nights and receive a $25 dinner credit at Matt's Stock Island Kitchen & Bar AND waived resort fees! The time is now for your Key West getaway. Reserve your room today to enjoy these perks and more.
Read More
The Fun Continues
Summer may be coming to a close, but that doesn't mean the fun can't continue. Treat yourselves to one last summer getaway before the kids head back to school. Let us tempt you with some of our exciting upcoming events! ..
"Battle of the Bartenders" Mount Gay Rum Cocktail Competition
Matt's Stock Island Kitchen & Bar,August 19th, 6:00 pm to 8:00 pm
Watch in awe as the bartenders from A&B Marina, General Horseplay, Tiki House, Matt's Stock Island Kitchen & Bar, and Salty Oyster compete to make the tastiest cocktail! The action will be broadcasted live on Pirate Radio with judges determining the top four rum concoctions made in under 5 minutes. The winning cocktails will be featured at our September 9th event, Toast to Anthony Bourdain.
Key West Brewfest
Various locations in Key West,August 29th to September 2nd
Calling all beer lovers, this weekend is for you! In honor of Labor Day, kick back and enjoy an array of over 200 beers in one weekend. Get ready for a crafty weekend full of beer dinners, Matt's Stock Island's Annual Sunday Hangover Brunch, happy hour parties, and more.
Toast to Anthony Bourdain
Matt's Stock Island Kitchen & Bar,September 9th, 7:00 pm to 10:00 pm
Raise your glasses of Mount Gay Rum to benefit the Westcare Guidance Care Center Inc—a local nonprofit focused on suicide prevention. Sip on the four winning cocktails from the Mount Gay Battle of the Bartenders event while enjoying delicious dishes donated by Fishbusterz, Cusano's, Matt's Stock Island and The Perry Hotel. The menu will feature a ceviche bar, a pig roast, and a selection of sides like avocado and tomato salad and rice and beans. Place your bids in the silent auction, enjoy live music, and support our One Human Family.
Make The Perry your home base during these amazing Key West Events! Stay for two nights or more during our "One Last Getaway" promotion and receive a $25 dinner credit at Matt's Stock Island Kitchen & Bar plus waived resort fees. Don't delay—this special runs now until the end of September. Reserve your room today to enjoy these perks and more.
Read More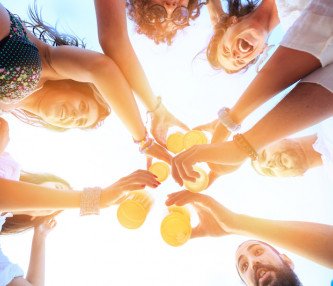 Let's Make it a July to Remember!
Take advantage of the extra hours of sunshine and savor every moment of summer in the Florida Keys. We may be biased, but summertime is our favorite time on our thriving and vibrant island. Linger under the glistening rays a little longer and check out the upcoming events happening this month...
4th of July Pool Party, 1:00 pm - 4:00 pm
Live music, pool floats, July 4th party favors, free signature beer tastings, and more! We can't think of a better place to celebrate Independence Day than lounging by our waterfront pool. Enjoy the party, then kick back with back-to-back happy hours from 4:00 pm - 8:00 pm at the Salty Oyster Dockside Bar & Grill and Matt's Stock Island Kitchen & Bar.
Three New Exclusive Beers
These new brews do more than please the palate! From charter captains to yachters to islanders alike, we set out to craft three brews that hit the spot for everyone. Matt's Stock Island, Salty Oyster, and A&B Marina (the newest addition to our family) are proud to announce the addition of Stock Island Marina's 'Island Bird' IPA, The Perry Hotel's 'Boat Dog' Red Ale, and A&B Marina's 'Wrecked' Mexican Lager. A&B Marina is not just a drop-off point in downtown Key West, but also our partner in crime when it comes to salty bars with historic waterfront views and boaters from all over the world. These exclusive beers will make their debut with FREE tastings on July 4th!

Summertime Fun in The Florida Keys
From jet skiing over the turquoise blue to relaxing days spent around the pool, summertime fun is everywhere. Spend the day exploring the pastel-colored buildings of downtown Key West or catch a stunning sunset at Mallory Square. Charter a boat for a day of fishing or spend the afternoon enjoying freshly shucked oysters at the Salty Oyster. Whichever your choice, our knowledgable experience team is ready to plan the summertime trip of your dreams.
Read More
Splash Into Summer
This summer, wet your feet and more at The Perry Hotel Key West. Swim into the exciting world of water activities, above and below the surface. From explorative snorkeling tours to exhilarating jet ski rides, there's something for everyone. Pick one or try them all, the choice is yours. Let us walk you through some of our favorite maritime activities. ..
Fishing
Whether it's private charters or group fishing adventures, staying on a marina has its perks. From two- to three-day excursions to Dry Tortugas National Park to catching fish in our calm, shallow waters, we have over six experienced on-site partners to fulfill your angler dreams.
Kayaking & Paddle Boarding

Embrace the day one paddle at a time. Break a sweat while experiencing our thriving ecosystem by kayak or paddleboard. The vibrant maze of mangroves, the underwater abundance of living coral reefs, and picture-perfect weather set the scene for a full day of exploration.
Sailing

Watch a world-famous sunset from the deck of a schooner or cruise to the Dry Tortugas (or even Cuba!) aboard a private yacht. No part of your Perry stay is ordinary, why should your water activities be?
Snorkeling & Diving
Dive into a vast underwater world of natural beauty. Below the surface is a paradise just waiting to be explored. Try your hand at snorkeling or diving on the third largest barrier reef on Earth, or opt for a magical day of dolphin watching from the surface.
Jet Skiing

Speed through sparkling aquamarine waters on this exhilarating mode of transportation. Book a guided tour for a one-of-a-kind experience that includes stopping at sandbars and insider stories about our tropical island.
Want a closer look? Watch our water experience video for a glimpse of all the nautical action.

Read More
Exciting Things Are Coming
This fall, guests and locals can look forward to six new amenities being opened at Stock Island Marina Village—some of which have already broken ground! It's hard to imagine the crown jewel of Key West sparkling any brighter, but these expansions are guaranteed to enhance the guest experience. We've highlighted the exciting additions to come...
Key West Wedding Venue & Event Space
Imagine a breathtaking waterfront venue and event space able to accommodate parties and ceremonies up to 500 people. The new site will feature an elevated stage for musicians, DJs, and bands, in conjunction with an expansive lawn for a variety of gatherings, including outdoor dining and cocktail parties.
The Stock Island Barrel House
The rumors are true—a new distillery is coming! Brought to you by the award-winning Key West Distilling and Jeff Louchheim, on November 1st you can be one of the first to tour the distillery and experience authentic spirits, including a highly anticipated Key West Rum.
New Docks
Bigger and better is the name of the game. Next to the new wedding venue, larger docks are being launched to accommodate mega yachts and larger boats.
New Swimming Pool
A new shimmering pool is opening in front of the new wedding and event space that will be open to marina and hotel guests.
Dog Parks
Furry friends will have their time in the sun as The Perry continues its dedication to being pet-friendly. New dog parks will be opening south of the new events lawn and pool.
Retail Shops
The possibilities are endless. Stay tuned to find out who which retailers will be joining Stock Island Marina Village.
Read More
Spring Has Sprung
Spring is hands down one of our favorite seasons in Key West. From enchanting weather to musical and culinary adventures, there is an overabundance of exciting reasons we are one of the top spring break destinations in the United States. This year, make Perry Hotel Key West your home base during the festivities...
Mote Marine Laboratory's 2019 Ocean Fest, Truman Waterfront, April 13th, 10:00 am - 5:00 pm
Do you and your family love marine life? Treat your crew to a day of games, crafts, music, and food while supporting coral reef research. What more could you ask for?
Taste of Key West, Mallory Square, April 15th, 6:00 pm - 9:00 pm

Taste the best of the Keys while enjoying Mallory Square's world famous sunset in the background. Matt's Stock Island Kitchen & Bar is a proud participant in this year's premier alfresco waterfront event. Sip, nibble, wine and dine as you stroll through the bounty of tasty options. Don't forget to stop by and say hello!
Easter Sunday Brunch, Matt's Stock Island Kitchen & Bar, April 21st, 10:30 am - 2:00 pm

Feast on three buffets, unlimited small plates, and all the bloody marys and mimosas you'd like at Matt's Stock Island Kitchen & Bar. The "it" place to be this Easter Sunday.
Songwriter's Festival, Key West, May 8th - 12th

Celebrating its 24th year, it's the largest festival of its kind in the world. This year's headliners include Brad Paisley, Hardy, and many other talented singer/songwriters that have written hit songs for musicians like Taylor Swift, Tim McGraw, George Strait, and more. Catch over 150 performers and 30 shows during the five days of nonstop fun. The Perry is one of the official venues for the event and will be hosting on May 10th from 3-5!
3:00pm - Johnny Dibb, John Gurney
4:00pm - Barrett Baber, Blue Foley, Larry Fleet
Mother's Day Brunch, Matt's Stock Island Kitchen & Bar, May 12th, 10:30 am - 2:00 pm
Spoil Mom with a waterfront Mother's Day brunch to remember at Matt's Stock Island Kitchen & Bar. Indulge in three gourmet buffets, unlimited small plates, and all the mimosas and bloody marys you can drink. Experience our island-famous brunch while showing Mom just how much you care.
Read More
It's a Spring Thing
Key West is a prime Spring Break destination for families craving sunshine and relaxation. Our vast variety of outdoor activities create an irresistible environment for fun. We've rounded up some of our favorite experiences to enjoy this spring while staying at The Perry. ..
Mallory Square Sunset Celebration
Skies of sherbet pink and creamsicle orange are just the beginning of the charm. Mallory Square at sunset is a quintessential family activity. From jugglers to clowns to local musicians there is entertainment for everyone. Festivities begin two hours before sunset. Getting there is easy with the Perry's complimentary shuttle to downtown that will leave you just steps away from the action with pickups available every hour.
Relaxing by the Pool
Is there anything more delightful than lounging poolside while soaking up the warm Florida Keys sunshine? The award-winning Perry Hotel features a waterfront pool area located right on Stock Island Marina. Here, you can indulge in refreshing drinks while spending the day enjoying the views from our cabanas and hammocks.
Snorkeling
Dive below the surface to discover a fascinating world of tropical marine life, sea turtles, rays, and more. Hop on board one of our on-site partners that launch from our marina for a thrilling day in the sun. What beautiful creatures will you see while swimming through the crystal blue waters of Key West?
NAS Air Show: Key West Southernmost Air Spectacular, March 30 & 31st
Celebrate Women in Aviation this year while watching the heart-pumping U.S. Navy Flight Demonstration Squadron by The Blue Angels at Boca Chica Air Field at Mile Marker 8. Bring your own lawn chairs and arrive early for the best seats. The event is free to all!
Read More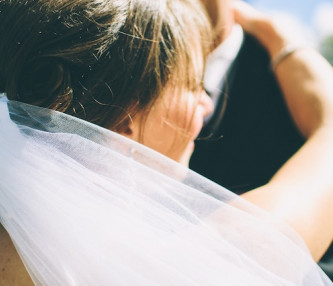 A Destination Wedding to Remember
From our crystal clear waters to the abundance of natural beauty, it's no wonder why Islands.com voted Key West as the number one wedding destination in the United States. ..
With picture-perfect venues including historic homes, charming villas, luxury waterfront hotels, and sandy beaches, your destination wedding is sure to be unforgettable. Should you opt for an outdoor wedding, host it with us at The Perry Hotel Key West. With 8,000 square feet of diverse event space, idyllic boat docks, and elevated onsite catering, it's quickly becoming one of the most coveted venues on the island. Treat your guests to a chic escape and celebrate your unique one-of-a-kind love story surrounded by the unmatchable beauty of Key West. It will be an affair to remember!
Read More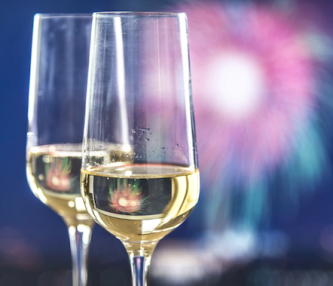 Embrace the New Year
Key West is calling your name--time to escape the cold and come to the sunshine. Fortunately for you, The Perry is just the place to kick up your feet and enjoy the ocean breeze. Indulge your inner globetrotter with these fun events...
The Wailers at Key West Theater, January 10th, 7:00 pm

It's no secret that Key West draws some of the greatest musicians, but there is something magical about listening to The Wailers on our charming and tropical island. Appreciate over 40 years of musical talent while singing your favorite reggae tunes.
Bubbles & Bids, January 19th, 4:00 pm - 6:00 pm
Drink and bid for a good cause. Join us at Salty Oyster for a jam-packed silent auction featuring gift baskets, certificates, vacations, and more! Not that you need another reason to share an ice-cold beer, but all proceeds from the auction and a percentage of South Beach Blood Orange IPA sales will be donated to The Domestic Abuse Shelter of the Florida Keys. Come claim your prize while raising money for a good cause.
"Meet the Fleet" Shrimp Boil, January 26th, 12:00 pm - 2:00 pm
Rarely does an event pair two of our favorites things so seamlessly—Pink Shrimp and delicious wines all under the Florida Keys sun. An integral part of the Key West Food & Wine Festival, we invite you to gather at Salty Oyster to taste the nautical history of Stock Island Marina while trying the bounty of the sea.
Read More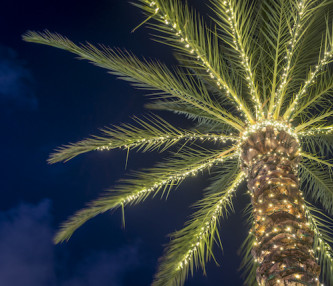 Discover Your Holiday Cheer in the Florida Keys
December is one of the most cheerful months in Key West. From holiday parades to tree lightings, there isn't a better place to get into the festive spirit—especially if you are escaping the cold weather. We've rounded up our top three events happening this month. ..
Lighted Boat Parade, December 7th, 7:00 pm
Stock Island Marina offers a front row seat for this spirited boat parade which is part of the I Love Stock Island festival. Enjoy the magnificent display from the docks, while enjoying food and sips from Matt's, Salty Oyster, and a variety of bars and concessions set up throughout the property. Come early for back-to-back happy hours starting at Salty Oyster at 4 pm, followed by Matt's at 6 pm.
Key West Annual Holiday Parade, December 8th, 7:00 pm

Celebrate like a true Key West local. Delight as marching bands, groups, floats, local politicians, and more saunter down Truman Avenue to historic Duval Street.
Conch Tour Train Lights & Sights Tour
Ignite your holiday spirit with cups of warm cider, gooey cookies, and the glimmering glow of decorative lights. Cruise through Key West embracing the tropical breeze while admiring the expertly decorated homes, lamp posts, businesses, and more.
Make The Perry Hotel your home base this holiday season and enjoy everything Key West has to offer.

Read More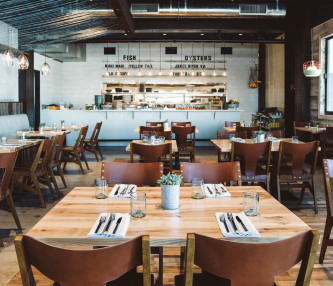 Savor the Delicious
Key West's island location lends itself to a blooming culinary scene that will scintillate your taste buds. Bite into a world of fresh seafood, innovative cuisine, and housemade specialties at Matt's Stock Island Kitchen & Bar. ..
From breakfast to dinner to brunch and drinks, we have you covered. Our brand new brunch debuts November 25th—be one of the first to try three buffet's, unlimited small plates, unlimited Bloody Mary's, Mimosas, and more. All of our fish are freshly caught, the oysters shucked just for you. We'll even prepare your day's catch however you please. Is your mouth watering yet? There are so many scrumptious dishes it's hard to highlight just one, so here are a few—try the New Orleans-inspired Crab Beignets on the lunch and dinner menu, the Cuban-inspired Guava & Cream Cheese French Toast on the breakfast menu, and the Key Lime Martini from the drink menu. Time to taste the essence of Key West cuisine in every sip and bite. What are you waiting for?
Read More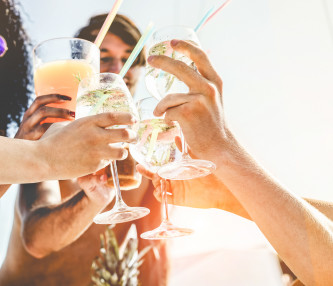 Fantasy Fest
We can't believe Halloween is around the corner. When you think of Key West, All Hallow's Eve may not be the first thing that comes to mind. However, the southernmost point knows how to throw a party. Imagine a magnificent 10-day celebration filled with costumes, street festivals, concerts, and more. Sounds too good to be true? Well, it's not, and we think that everyone should experience it at least once in their lifetime...
Showoff your creativity by joining an international crowd of fun-loving party revelers in your most festive outgoing creations—think feathers, body paint, and glitter. We'll be saving a drink for you at Perry Hotel Key West, because on October 22nd you can slip into your swimsuit for a one-of-a-kind event, the Ringmaster's Pool Party. Expect circus-themed libations, snacks, carnival games, strongman photo ops, and an incredible performance from one of our favorite local bands, Patrick & The Swayzees. Their vintage-inspired rockabilly music will set the scene for a festive good time. Stay with us throughout the week and treat yourself to a few extra days in paradise to unwind.
Read More
Key West Events Not to Miss This September
We may be located at the southernmost point, but it's not only the birds that like migrating to Key West for the fall. As temperatures are starting to drop throughout the country, our warm summer vibes draw talent from all over the world. Check out the incredible list of upcoming events this September. ..
Womenfest, September 5th - 9th
Key West welcomes women from across the world for the largest gathering of lesbian and friends in North America.
Rick Springfield in Concert, September 9th, 6:30 pm
The one, the only, Grammy-winning singer, songwriter, and musician that has sold 25 million albums and gave us the gift of "Jessie's Girl," is hitting the stage to rock his new album "The Snake King." Get ready for a night of blues and rock n' roll.
46th Annual Phil Peterson's Florida Keys Poker Run, September 14th - 16th

Calling all motorcycle enthusiast, come on down! Motorcyclists throughout the US ride to raise money for the Rotary Club.
Live Music at Matt's Stock Island Kitchen & Bar, Every Fri & Sat, 6 - 8 pm

Experience local musicians poolside with the sun setting in the background and craft cocktails flowing. Kari Daley, Tim Hollohan, and Drew Gunning are some the incredible local acts on our roster.
The ReMARCable Tour De Keys Century Bicycle Tour, September 29th
Lace up your running shoes to run solo or as part of a relay team. Funds raised benefit MARC House to help ReMARCable citizen with developmental disabilities.
Louie Anderson Live, September 30th, 6:30 pm & 9:00 pm
Three-time Emmy Award winner and named "One of 100 Greatest Stand-Up Comedians of All Time" by Comedy Central, Louie Anderson is one of the countries most adored comics. Catch his hysterical standup for an unforgettable night in Key West.
Read More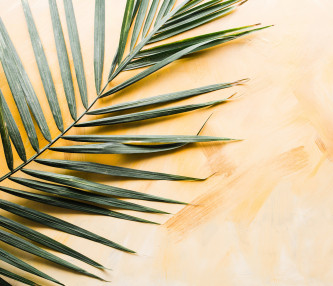 Our Favorite Upcoming Events
Enjoy eternal summer at Perry Key West with these fun and exciting upcoming events...
Bubbles & Bids, August 18th

The name says it all! Come for champagne, cocktails, and a silent auction that benefits The Domestic Abuse Shelter of the Florida Keys. Expect luxurious auction items like gift baskets, certificates, vacation getaways, and more.
Key West Brewfest, August 30th - September 2nd

Labor Day Weekend is coming, and that means it's almost time for Key West Brewfest. Enjoy beer tastings, seminars, happy hour parties, and more. Plus, The Perry Hotel is getting in on the fun with some of our very own Brewfest events:
Barrel of Monks Dinner, August 30th
Hangover Brunch & Pool Party, September 2nd
Fantasy Fest, October 19th - 28th
Let your imagination run wild during this ten-day party in paradise. Drawing visitors since 1979, it's one of the wildest and most famous street parties. Join us at the Perry for a one-of-a-kind Fantasy Fest event:
Ringmaster's Pool Party, October 22nd
JJ Grey & Mofro Show, December 29th
Spend the evening swaying to the tunes of this world-famous duo, performing live on our charming little island.
Read More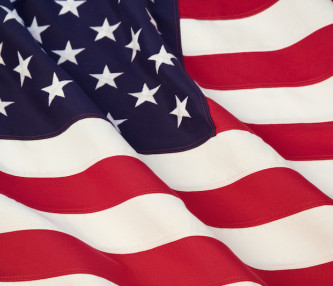 Stars, Stripes, and Piña Coladas
Where's the best place to celebrate the Fourth of July? Here's a hint—it involves a stunning waterfront pool, refreshing piña coladas, fresh seafood, live music, and lots of fun. You guessed it, we're having a party! ..
Join us poolside at Perry Hotel for picturesque views, energetic games, and delectable food from Salty Oyster Dockside Bar & Grill and Matt's Stock Island Kitchen & Bar. Festivities start at 2 pm and go until 8 pm. Local duo, the Jay & Jim Show go on from 4 to 6 pm, playing your favorite rock and roll hits. Celebrate America's Independence Day by soaking in the Florida Key's sunshine or relaxing on a festive pool float. Red, white, and blue attire is optional, but it's always fun to show your patriotism. Key West may be located at the southernmost part of the United States, but that doesn't mean we aren't beaming with American pride. Here in the Keys, we don't need an excuse to party, but when it's the Fourth of July, we do it up big!
Read More
The Street Party of a Lifetime
Thousands of people head to Key West every October for the annual Fantasy Fest. Truly the wildest party in all of the Florida Keys, this lively 10-day festival consists of one-of-a-kind events, from a zombie bike ride for the whole family to an adult-only burlesque parody show. Be prepared for rowdy crowds and skimpy costumes during the more mature shenanigans, but don't worry- parents and children don't have to miss out on all the fun...
Marking the start of Fantasy Fest is the family-friendly Bahama Village Goombay Festival, and everyone's invited. For two days, the Goombay Festival brings island arts and crafts, entertainment, and food to the historic Bahama Village neighborhood. With everything from live calypso music to tasty ethnic eats, this celebration of Caribbean, Bahamas, and West African culture is fun for children and grownups alike.
This year's Fantasy Fest is being held October 19-28, 2018. Warm up for Halloween as you eat, drink, and party your way through the colorful streets of Key West; then escape to Stock Island for a quiet, good night's sleep at The Perry Hotel.
Read More
Five Reasons to Visit Key West After Hurricane Irma
Last month, a few of our Perry Team members were out of state attending Travel Shows in New York, Boston and Chicago with the Florida Keys Tourist Development Council. Ready to greet visitors and talk up our favorite town, they were surprised to learn that over 90% of people that stopped by the booth had no idea the Keys were even open! WHAT?! The main question they asked: how did Key West fare in the storm? Well, we're happy to put that question to rest. Our little island fared surprisingly well in the face of Irma, and you may be surprised to learn our airport, roads, and most of the businesses were open within 3 weeks after the storm. So yes, we're definitely open, we're #KeysStrong, and excited to welcome our visitors back. Here are five reasons you should plan your visit to Key West post-Hurricane Irma: ..
Because it's Key West!
From nightly sunset celebrations to colorful sunrises and swaying palm trees, Key West is still that stunning little island you remember. Not a night goes by without street performers delighting and surprising at Mallory Square. The Southernmost Point is still a bucket list photo op, and walking, biking or hopping on a scooter remain the best way to get around the island.
The Awesome Activities & Attractions You Know & Love
Whether your vice is sunbathing at the pool, touring the town on a Conch Train, or hopping aboard a fishing charter, Key West has something for everyone. Amazingly, most of Duval street and the surrounding neighborhoods fared exceptionally well, and are still serving up the best of Key Weird! All major attractions are open, so go ahead and plan your trip to the Hemingway House, grab some Key Lime Pie on a stick, and head to Fort Zachary Taylor State Park and soak up some sun.
The Beyond Gorgeous Weather
It's called paradise for a reason! Storm or no storm, our Key West weather hasn't changed and we remain one of the warmest places in the continental US. With an average temp of 78 degrees in the spring, the sun and cool ocean breeze create the ideal climate for the Key West activities of your choice.
The Best Bars in The Keys
Yes, we know this is what you were really waiting to read about – and let's be real, they're the best bars in the entire country. Don't worry, your old favorites are OPEN and have been for months. That includes Sloppy Joe's, Green Parrot, Captain Tony's, Smallest Bar in Key West, The Porch, Aqua…[insert your favorite bar here if we've missed it] – the list goes on. We've also got daily happy hours at our very own Salty Oyster. Key lime martini, anyone?
Supporting the Locals
The island you love is still home to your favorite bartenders, housekeepers, front desk agent, and waitstaff. We thrive on tourism just as much as you thrive on a warm weather vacation! We don't want anyone to be nervous about coming back down to Key West post-hurricane and hope this blog helps put your mind at ease.
Now get online and start planning your next vacation in paradise – you're likely to find some great deals from local businesses (including The Perry!) who are eager to welcome you back. Start planning your getaway now!
*Looking to help our neighbors who were affected by the hurricane? Visit the United Way to learn more.
Read More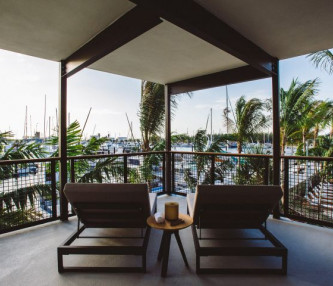 Great Architecture Often Tells A Story
A good one. The Perry Hotel Key West was just named one of the 12 Best-Designed Hotels Opening This Year by Architectural Digest, which has us thinking about the hotel's architecture, the inspiration behind the design, and how's it's deeply connected to the living breathing community that surrounds it. Without knowing a thing about Stock Island, the hotel tells a good story. This is not just a place to stay. It's an experience. And it's part of something else. You can't help but feel like there's a little more to discover beyond the hotel's beautifully designed walls. It doesn't just have a sense of place. It embraces it. ..
This is no typical Key West hotel. The minute you set foot into The Perry Hotel, you know you've arrived somewhere different.
Boatyards, Fishing Fleets, and Shrimp Boats
Imagine the heyday of the Key West shrimp industry, when hundreds of shrimp boats used to visit the docks of Stock Island. The story of this place is a long tradition of working boatyards, busy marinas, and active fishing fleets. Boat builders, shrimpers, and fishermen. Its legacy is as the old industrial fishing harbor of Key West.
Stock Island is a place that can't help but be authentic because it still bears those marks. The Perry Hotel sits on an active waterfront in the middle of a working harbor. There are fewer shrimp boats, but they're loading and icing shrimp alongside luxury yachts. Some even say that "Stock Island is the old Key West." It's where locals take people to show them the way Key West used to be. Underneath its industrial exterior beats the heart of a passionate community, and The Perry Hotel is bringing it to life. If you haven't heard of Stock Island you soon will.
A Study in Contrasts
Led by Thomas E. Pope and Gavin Scarborough, local firm Pope-Scarborough Architects kept this history close when they constructed The Perry Hotel. Standing in the lobby you can almost picture the wharf buildings, materials, textures, and craftsmanship of those shrimp boat days. The firm tapped into its broad range of experience in historic renovation, remodeling, and new construction in Key West to bring Stock Island history to life.
The Perry Hotel 's carefully crafted interior design is an amazing contrast of finishes, blending the sharp, rugged elements of its rustic roots with warm touches inspired by the ocean that surrounds us. Rough concrete walls, steel columns, reclaimed teak floors, metal with a hint of patina, making you wonder if it's lived a life somewhere in another time, with touches of warm leather, beautiful upholstery, and colorful cushions. Every piece looks like it has a story to tell.
"The magnificent lobby entry really says it all. The oversized rusty steel-framed 12-foot glass entry doors help you see right through the space to the beautiful waterfront directly out the backdoor. A 22-foot tall towering wall of boat propellers truly captures you the second you open the doors."
— Bradley A. Weiser, Hostmark Hospitality Group
The hotel lobby, restaurants, outdoor lounges, and fire pits, and public spaces were designed by Blaire Weiser from the Denver-based firm Johnson Nathan Strohe (JNS). They are warm, inviting, and comfortable. Exquisite textiles and textures that make you want to reach out touch them, glide your hand along to feel. The Perry Hotel is full of fine details that really make the design sing. Historic, yet contemporary. Rustic, yet elegant. Like a day spent out on the water, then back home to your "Safe Harbor".
Sleek, simple, and comfortable, the guest rooms were designed by Cesar Conde from Casa Conde & Associates. Wood-paneled headboards and unique flooring reminiscent of colored aged driftwoods. Floor-to-ceiling sliding glass doors that bring the outdoors in, opening to spacious private balconies with backdrops of yachts and sailboats in the marina, mangrove-lined waterways, and famous Key West sunsets.
Local Inspiration
The first thing you'll notice in the lobby is the soaring ceiling. But then, as you make your way to the front desk, an incredible art installation designed by local artist and sculptor, Daniel Siefert. A cluster of rustic propellers that speak to another time in this same place. Guests are welcomed into rooms by the bold, abstract shapes and vivid, heavily saturated colors, of the Key West-inspired paintings of Leo Gullick, a local artist known for his contemporary style, as well as several photographs of the beautiful Key West waters, islands, and beaches taken by local businessman Al Kennish.
The Next Chapter
The Perry Hotel is so intrinsically linked to the fabric of Stock Island it's as though the boards, metal, and wood gathered together in an old shrimp yard and reassembled themselves, adding new life into the fabric of historic Stock Island. The design of The Perry Hotel not only reaches into Stock Island 's past, it pays tribute to it. But firmly stands its ground to carry this special place into the future.
Read More
Five Fun Things To Do (On Land) On Stock Island & Key West
Understandably, lots of people come to Stock Island and Key West for awesome activities on the water, but there's no shortage of shoreside fun, either. From incredibly diverse cuisine and restaurants to unique animal sanctuaries, amazing golf, active transportation, and beautiful gardens. Read on for five of the most fun things to do (while on land) on Stock Island and Key West...
Explore on Two Wheels
A close second in coolness to traveling on the water. Stock Island and Key West are ideal for cycling. We've got 365 days of great cycling weather, tropical breezes, stunning coastal views at every turn, and countless places to shop, eat, drink, or relax before rolling along to your next stop.
Exploring by bike fits with the relaxed, Key West pace, and the streets are made for it. You'll see cyclists everywhere because it's a great way to get around easily, actively, and affordably. Plus, you can take advantage of the large network of bike routes, lanes, and trails across both islands. We Cycle has a Stock Island location close to the Perry Hotel Key West, and another in Old Town, which makes it easy to embark on a two-wheeled adventure.
Stroll Through The Key West Tropical Forest & Botanical Garden
Where nature and biodiversity take center stage. This tropical home to endangered flora and fauna native to the Keys, Cuba, and the Caribbean is the only "frost-free" botanical garden in the continental United States. It's filled with dozens of bird species, beautiful plants and flowers, a serene lake, shady palms, and peaceful ponds (including two of the last remaining freshwater ponds in the Keys). Due to ample rainfall in the local environment, most plants and trees retain their leaves year-round.
The forest and garden are a major migratory stopover for tropical birds, and you can discover more than 23 (!) different species of butterflies in the one-acre butterfly habitat. Be sure to bring lunch, enjoy a picnic in the courtyard filled with lush tropical foliage and a tranquil waterfall (plus there's free Wi-Fi). Take one of the garden's eight different educational self-guided tours, or join for a Hatha yoga class on Tuesday, Thursday, and Saturday mornings at 10 AM.
Play 19 at The Key West Golf Course
Florida might have more than 1,250 golf courses, but only one is technically in the Caribbean. Key West Golf Course is a challenging but inviting public course on Stock Island, with warm, welcoming breezes year-round that make it a perfect golf environment.
At more than 200 acres, it takes up a sizeable portion of the island and is home to lots of diverse wildlife (you'll be cheered on—or heckled—by iguanas, egrets, ducks, and roosters). A mention of the course wouldn't be complete without the legendary Mangrove Hole—a par three played completely over a field of thick, unforgiving tropical mangroves obstructing your view of the green. They're known to consume a few shots and challenge even the most experienced players. If you're preparing to play, check out this hole-by-hole cheat sheet.
Heat Up Your Taste Buds at Yahman's Authentic Jamaican Jerk Shack
If Key West is the gateway to the Caribbean, Yahman's is Key West's gateway to incredible Caribbean cuisine. It's a hidden gem in a sea of amazing takeout restaurants across Stock Island and Key West.
Truly authentic, and an ode to the Keys' proud Caribbean roots, Yahman's Authentic Jamaican Jerk Shack is home to everything from spicy "I need a drink, now!" jerk chicken, to savory curry, seafood, soups, desserts, and refreshing homemade ginger beer. There's something for everyone in a casual, take-out atmosphere on Front Street. Be sure to time your visit for Thursday–Sunday, as they're closed for the first few days of the week.
Visit The Monroe County Sheriff's Animal Farm
A uniquely entertaining and educational destination, especially for the kids! The farm features over 250 animals, including traditional farm animals like miniature horses, steer, chickens, pigs, goats and rabbits, and even exotic animals like Kelsey the Lemur, Kramer the Emu, alpacas (Snowflake and Arabella), kinkajous, an albino python, peacocks, tropical birds, and local celebrity, Mo the Sloth.
What started out as a haven for ducks and chickens injured crossing the road grew into a sanctuary for all sorts of animals after the Miami SPCA sought space for a blind horse. Built on the grounds below a detention center (which is elevated on stilts 11 feet above ground to withstand a category five hurricane), this haven is home to creatures from neglectful homes or those donated by people who couldn't care for them. It's open on the second and fourth Sunday of each month from 1–3 PM. For more information or to book a tour, visit the park's website.
With an overview of some awesome land-based activities, have a look at some of the most fun things to do on the water.
Read More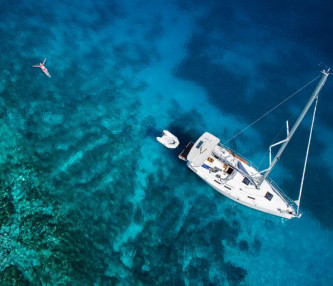 Five Fun Things To Do On the Water
Surrounded by warm tropical waters and home to a perfect climate year-round, it's no surprise Stock Island and Key West are a haven for water enthusiasts. Whether it's fishing, snorkeling, cruising, sailing, or swimming, there's far more to do on the water than there are hours in the day. It's a good problem to have. Read on for five fun things to do on the water on Stock Island and Key West...
Sail Away
From reefs and wrecks to sunrises, sunsets, and starlit skies, experience Key West the way it was meant to be. Enjoy a daytime sail, or catch an unforgettable Florida Keys sunsets aboard schooners, private charters or catamarans on a sunset sail.
Dive & Snorkel
Discover colorful corals, diverse fish species, dolphins, and other mammals, all while appreciating the natural beauty of Key West. With several different options to snorkel the Keys, The Perry's Island Experience Team can organize any kind of authentic Keys experience, whether it's a trip to The Gen. Hoyt S. Vandenberg wreck, Key West's coral reef, the third largest barrier reef in the world and the only living reef in North America, and anything in-between.
Watch & Learn Eco-Trips
Learn all about our coral reefs and Citizen Science, a growing movement within the eco-tourism community which allows everyday folks the opportunity to participate in coral and mangrove restoration and management. One of the top eco-tours in South Florida, Namaste' Eco Guides can share interesting history and knowledge of the Keys and area during the tour.
Want to spot dolphins in their natural habitat? Hop aboard Key West's #1 Dolphin Watch Trip, Dolphin Safari with Captain Gary and his crew. Your private charter boat departs right from the Stock Island Marina and will indulge your senses as you pass over natural sands through the blue waters of Key West into the playgrounds of wild dolphins.
Cast A Line & Go Fish
Hungry for the ultimate fishing experience? Look no further than next door to The Perry Hotel Key West, at Y-KNOT Charters, or any of our other fabulous fishing boats located right outside your door at the Stock Island Marina. Y-KNOT, captained by Ralph Thoren, offers immersive and adventurous deep sea excursions that last from as little as four hours to as many as several days.
Cruise in comfort to the best fishing grounds for everything from mackerel to tuna, kingfish, Mahi Mahi, king mackerel, mangrove snappers, triggers, bluefish, and sailfish, among others (depending on the season). You'll catch and enjoy delicious fish, and there will be plenty to go around. Each fishing charter includes your fishing license, and all amenities needed for fishing and exploring the best of the bounty available deep in the waters surrounding Key West and Stock Island.
Kayak or Paddle
Discover the canals on your own, or join a tour with Lazy Dog Adventures, where you'll enjoy a slower, steadier water experience aboard a paddleboard or kayak and cruise the scenic, serene waters. Their tours include a paddle through the beautiful Keys mangroves where you're sure to spot nurse sharks, tarpon, starfish and various other fish, birds, and wildlife.
Read More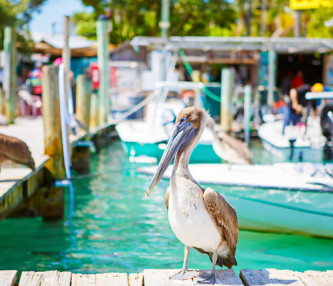 Timeless Excellence In Key West
With a nod to the area's storied history as an industrious, seafaring town, The Perry Hotel combines a modern, welcoming, and luxurious atmosphere with an authentically timeless Key West vibe. From true Florida Keys hospitality and luxurious amenities to incredible cuisine and the perfect location, read on for a glimpse of what you can expect at The Perry Hotel...
Timeless Excellence
The Perry Hotel is a case-in-point—that an area's style, spirit, and history can be flawlessly fused with contemporary design and an upscale attitude to exceed even the loftiest expectations for an incredible island vacation.
It will be the ideal destination for travelers seeking the other side of Key West—the real Key West—on the exciting and emerging enclave, Stock Island.
Whether you're seeking a relaxing tropical retreat, endless ocean adventures, or the best of both worlds, visitors and explorers will be beyond satisfied with the truly immersive vacation experience steps from the hotel's comfortable accommodations.
The New Key West Experience
With spacious, exceptionally ornate rooms and suites, plus modern amenities including large flat screens, luxurious bedding, and unique bath and body essentials, accommodations will invoke feelings of pure leisurely prestige.
You'll appreciate the elegance of this 100-room boutique property perfectly perched on Key West's gateway island. It's your front row seat to all things ocean, including the incredible sights and sounds of the sea.
The scenic sunsets and beautiful blue-green waters of the Atlantic will harmonize with sounds of the keys and gently lull you to sleep or inspire you at dawn to seize a day's worth of entertainment and excursions across the island.
At The Perry Hotel, you'll be able to launch into days of exciting adventure, reflect and unwind with an ice-cold craft cocktail and breathtaking ocean views—or a bit of both.
Savor Succulent Sea Fare
Shrimp Road's name might leave little to the imagination, but the expert chefs meticulously orchestrating a world-class menu will disagree.
Focused on the ocean's abundant offerings and coastal comfort food, The Perry Hotel will offer truly creative cuisine as familiar as it is surprising.
By drawing inspiration from generations of Key West's rich Bahamian, Cuban, Spanish, and Southern culinary traditions, the most inventive and inspiring meals and refreshments will be on the menu at the hotel's dining venues, Matt's Stock Island Kitchen & Bar and The Salty Oyster Dockside Bar & Grill.
With everything made from scratch, and strict adherence to a boat-to-table, always-local philosophy, our chefs will offer a delicious culinary harmony of then and now.
The creative, ever-evolving kitchen culture will set a new standard by using only the freshest vegetables and prime meats, and take full advantage of the area's daily caught seafood to serve up classic, comforting coastal fare.
Sail and Stroll from Stock Island
The Perry Hotel will overlook Safe Harbor, between the mangroves lining Shrimp Road and the 220-slip Stock Island Marina. Visit and explore by land or sea, depending on your mood.
The Perry Hotel is an emerging destination that's off the beaten path. Close to the heart of the action. And full of all of that old Key West charm.
Convenient access to charming Old Town and be a short stroll from nautical adventures, ranging from deep-sea and backwater fishing to scuba diving, snorkeling, sailing, and eco-tours by kayak or paddleboard. Not to mention Key West's famously vibrant nightlife and rich literary, military, and cultural history.
Learn more about Key West's attractions and activities and experience the Best of Key West.
Read More
Experience The Best of Key West
A haven for those seeking an escape from the mainstream and a place to feel like one's most authentic self, Key West cultivates a timeless experience unlike any other island vacation. Rich in history, both military and literary, charmingly eclectic, and welcoming of all walks of life, you'll find just what you didn't know you were looking for here. Read on to see our top recommendations on attractions and activities that bring you the very best of Key West...
History
This small island is full of intriguing historical sites and museums. Get your hands on real gold recovered from sunken Spanish Galleons and hear tales of the real Pirates of the Caribbean at the Mel Fisher Maritime Museum. Anyone with literary leanings will find inspiration at the home of legendary author Ernest Hemingway. It's easy to see how some of America's most iconic novels took form among the property's tranquil gardens and peaceful atmosphere.
Fishing and Boating
Aquatic adventures abound in Key West. Hit the open water and reel in an unforgettable experience as you cast your line for tuna, swordfish, sharks and more. Even if you don't land the big one, the thrill of the case will stay with you long after you're back on shore. To really connect with the area's diverse marine life, a paddleboard or kayak tour along Key West's mangrove-lined shores will immerse you in this captivating ecosystem. Stock Island Marina is just minutes from the hotel and offers endless options for water activities.
Local Life
Maybe it's remnants of the free-wheeling pirate lifestyle, the laid back hippie vibe of the '60s, or a combination of both that give this island a spontaneous and whimsical charm. The best way to experience the authentic Key West is to dive into local life. Join locals, artists, food vendors and street performers at Mallory Square and soak in a spectacular sunset. Meander along quiet lanes draped in lush greenery and picture yourself watching the world go by from a hammock on the porch of a colorful gingerbread-trimmed cottage. Fort Zachary Taylor State Park is a favorite local hangout, has snorkeling spots just offshore and boasts one of the best beaches on the island. No matter your vacation style, Key West creates the ideal escape.
After Sunset
Key West's legendary nightlife goes far beyond college parties and raucous cruises. Eclectic art galleries, historic theaters, and indie cinemas dot the island and make for a date night that's far from ordinary. If Margaritaville isn't on your playlist, you'll find live music to suit any taste at one of the hundreds of bars and clubs on the island. Cozy up with an intimate performance at a piano bar or go for an eco-friendly night out at The Green Room. Stroll up Duval Street after sunset and take your pick from dozens of incredible entertainment experiences.
This is just a taste of what you'll experience when you visit Key West. The most authentic travel moments happen when you least expect them, so join us with an open mind, a sense of adventure, and discover the best of Key West for yourself.
Read More